Xero FAQ's Frequently Asked Questions
Frequently Asked Questions about XERO Integration
This article covers
How do I disconnect from Xero?
If you feel that Reach isn't the right fit, disconnecting from Reach can be done inside of Xero or withing the Reach app with ease.

What doesn't your integration do?
Reach Reporting simply connects to Xero to pull important financial information so that various statements, KPI's, Metrics, and Data can be used in creating truly custom reports and dashboards. Reach has the capability to include custom data and create calculations to build advanced reporting.
How do I manage billing?

Easily manage your billing within the menu. Manager your plan easily. Reach Reporting has a 14 day trial period and No Contract.
How do I reconcile sales data synced to Xero?
Reach simply pulls data and doesn't do any form of pushing data to Xero or any form of reconciliations.
When and how does data sync occur?
After the first time connecting your company will automatically sync when your data is updated within Xero or you can manually sync your company file at any time by clicking on the sync button in the lower-left when the company is open within Reach Reporting. This will sync the last 3 years.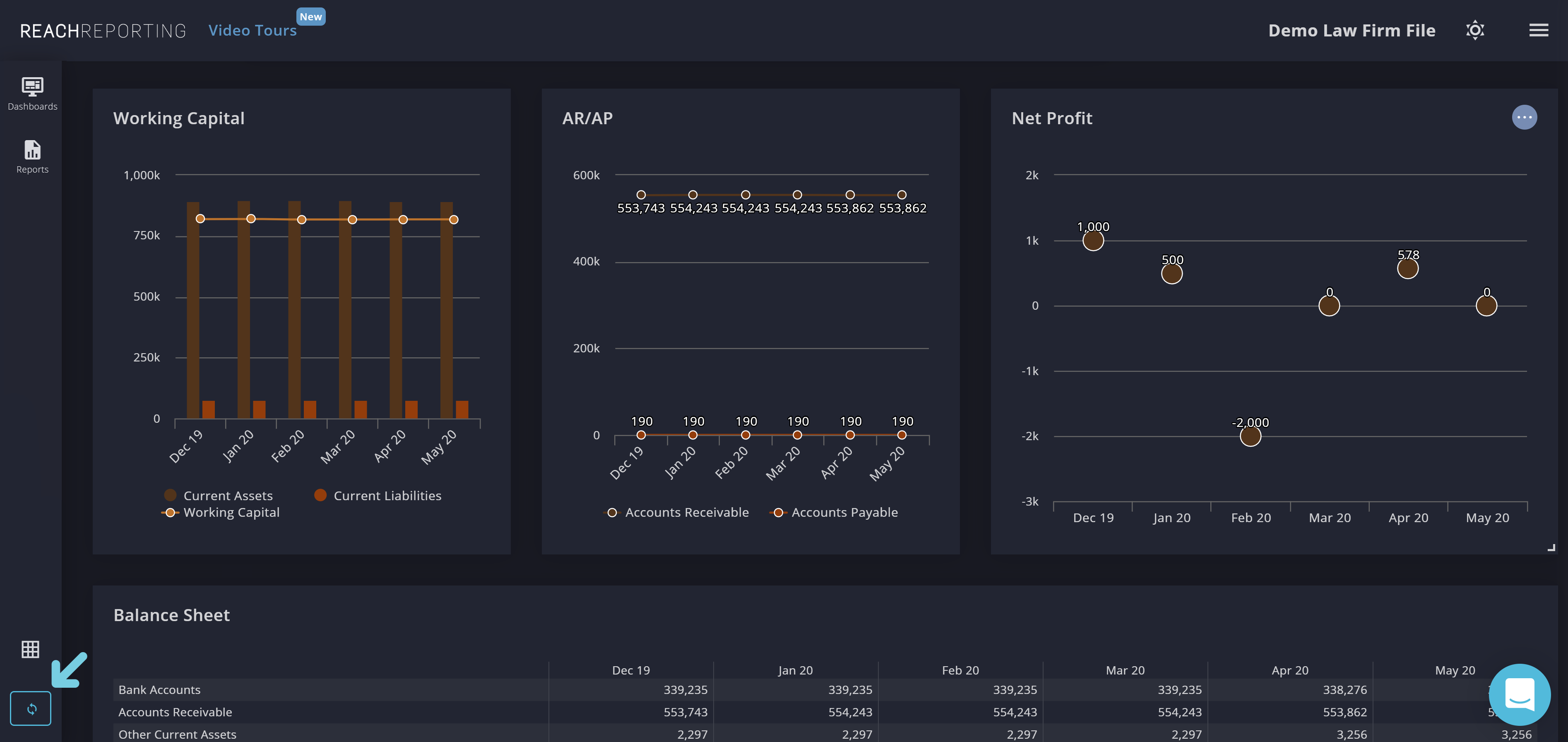 Did this answer your question?