Workspaces and Client Portal Setting up Your Client Portal.
Workspaces and Client Portal within Reach Reporting
The purpose of Work-Spaces is to allow you to have a clearer and easier understanding of which firm you are working in.
Once in your Work-Space, you will see an enhanced user experience which allows for easier management of your clients. You can upload logos for each client right away by clicking on the client's name.
Groups (recently called Folders) is where you add team members assigned to manage a specific group of clients. You must first click the gear icon and add all Team Members and then you can give access to Groups you create. Groups allow you to segment the companies at your firm the way you want.

Team Members can add and manage client connections. They can also add additional users and clients to our new feature "Client Portal."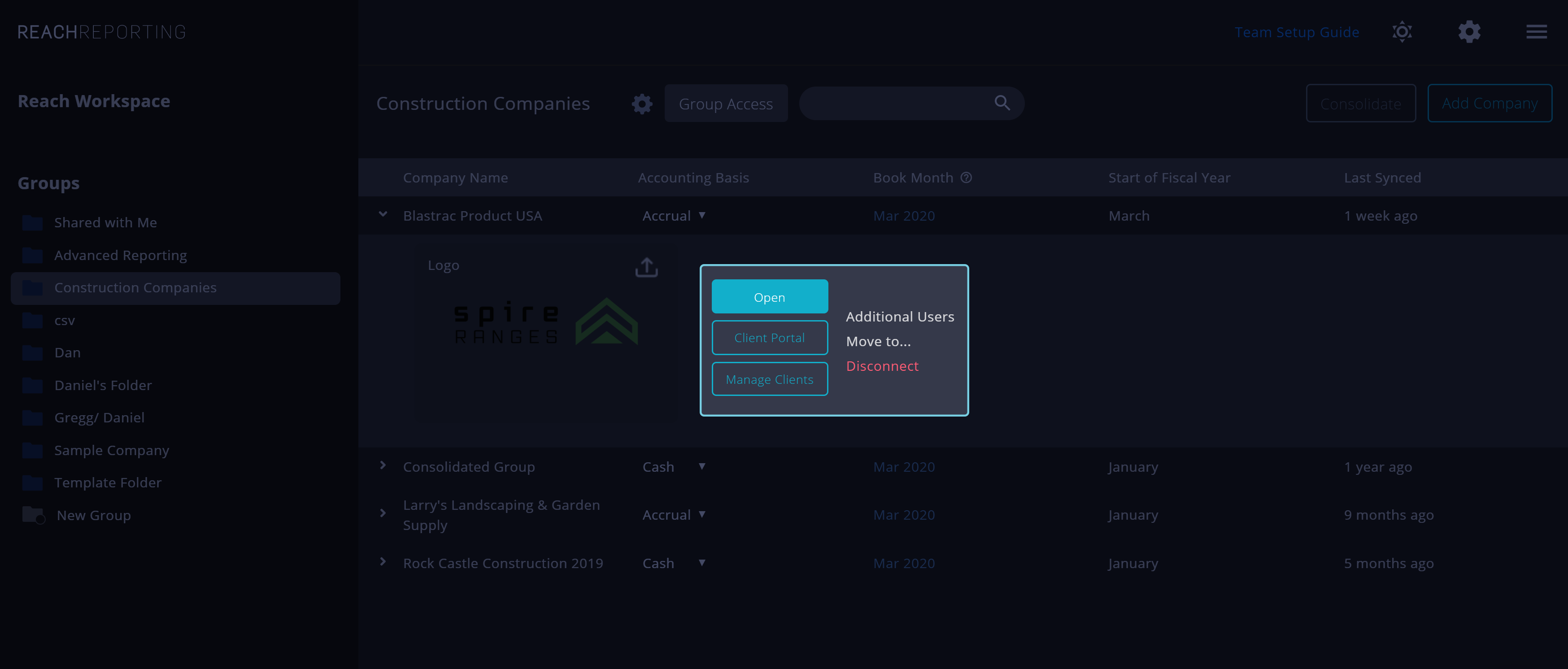 CLIENT PORTALS


The Client Portal is where your clients can log in and view specific dashboards and reports. With this feature, you can securely share with them their information in a view-only format. Select "Manage Clients" to add the clients to your company.
*Reports can be exported to PDF by clients.
*Dashboards enable clients to hover over charts and use other filters you set up. *Multiple clients can be connected to a client portal.
*Clients with multiple businesses can navigate between them through their one login.
To enable reports/dashboards to be visible, select the gear icon on any preview and then choose "Include in Client Portal." To see a preview of the client portal, navigate to the company table, and choose "Client Portal."
Here is what your clients will see.
Depending on which folders and items you have shared with the client will determine what they see here.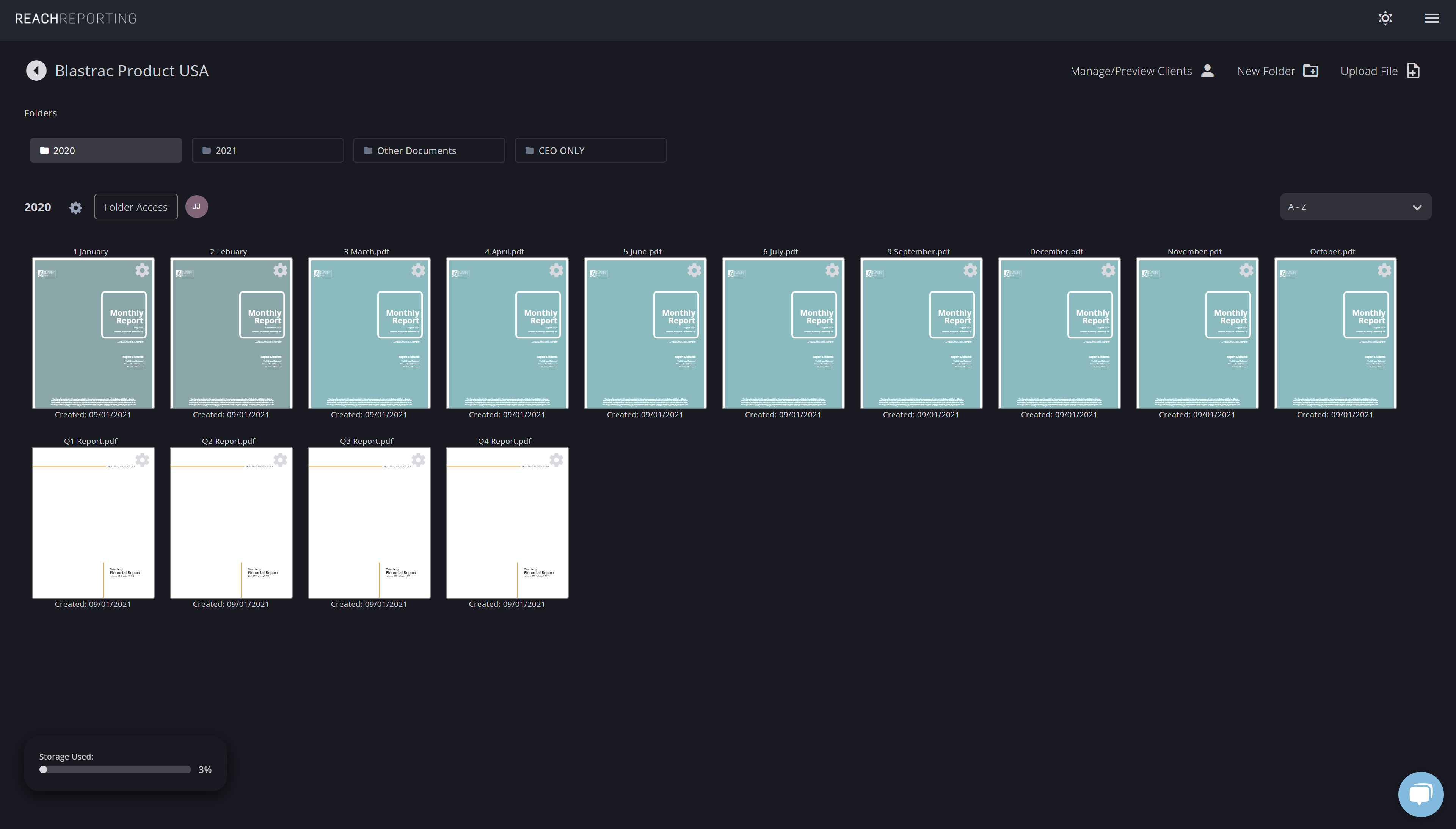 They can then download any report or open up a dashboard.
Dashboard example: Hover over and filters are available for the client to use.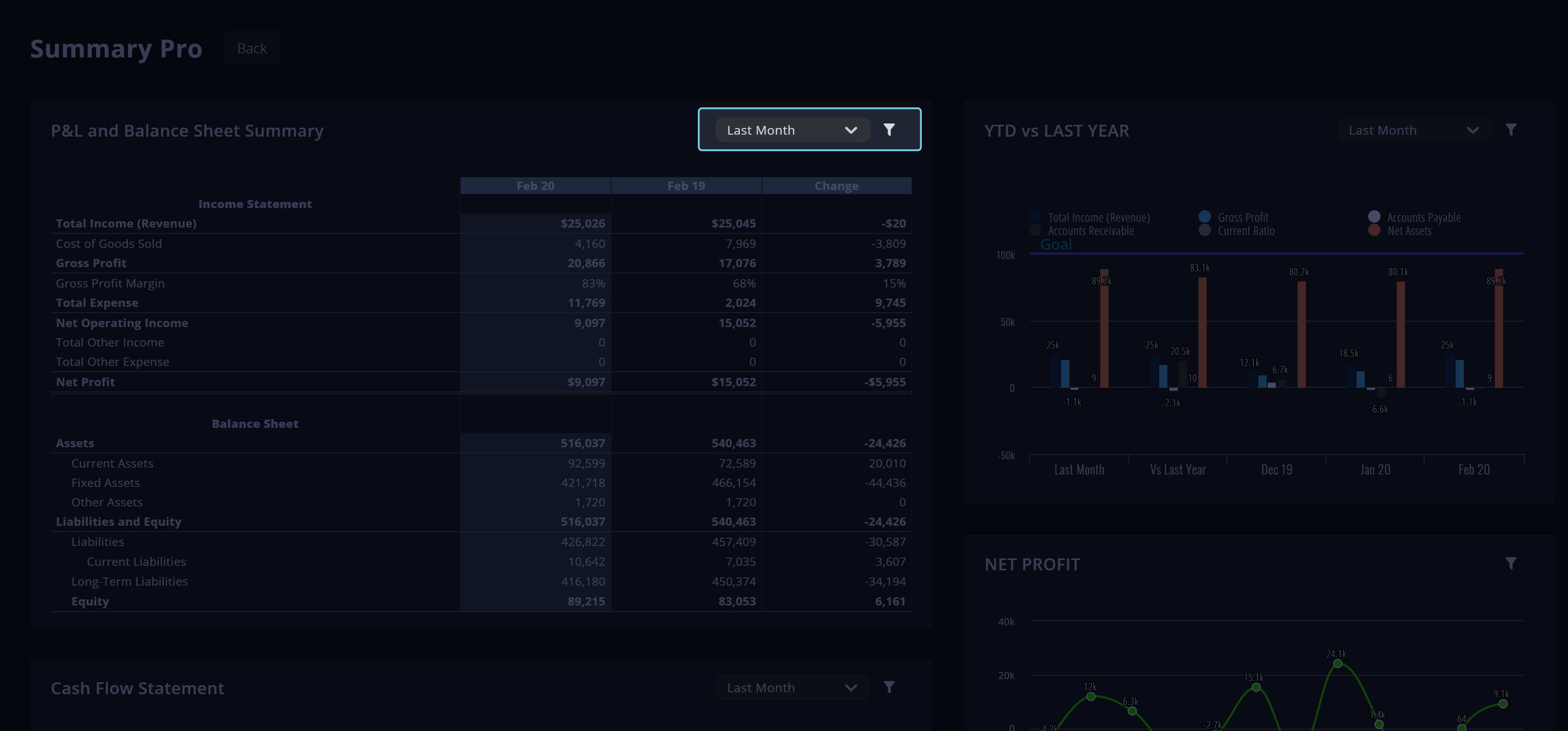 If you are interested in a white-labeled Client Portal, contact us by clicking on the chat bubble in the lower right in Reach. This is a premium feature and is an additional cost.
Did this answer your question?