Using the Scratchpad in the Report Builder A quick tutorial on how to use scratchpad
Using Scratchpad in the Reach Reporting Builder
This is a quick tour explaining how the Scratch Pad works and its benefits.
To open the Scratchpad, within the report builder in the left menu, click on the icon for Scratch Pad.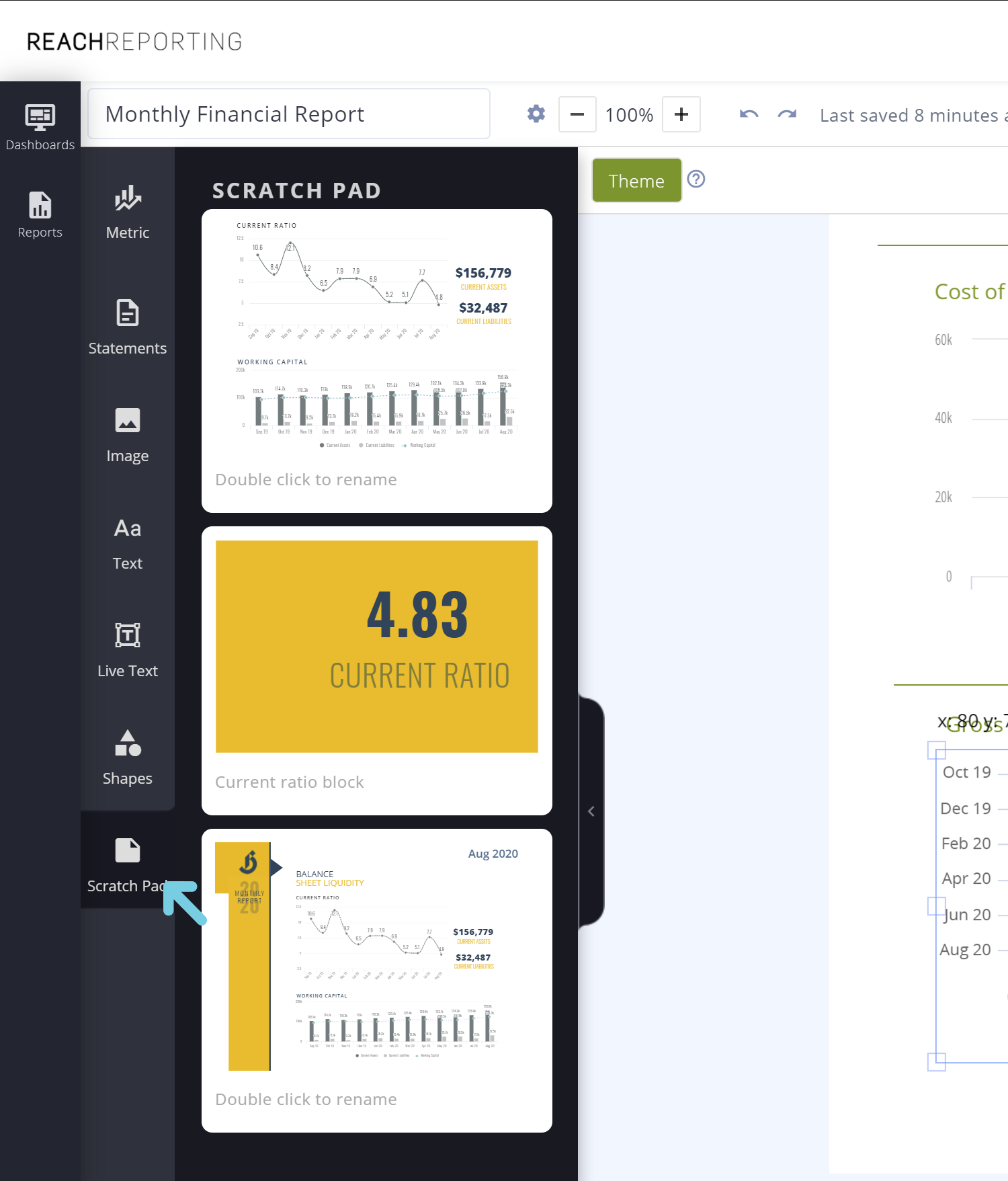 This is where you can both add metrics or content to your scratchpad and save your commonly used metrics. With this feature, you can use them throughout your reports and with other companies.
To add content into your scratchpad, simply select one or many boxes of content on a page. In the upper right select the "Add to Scratch Pad" icon.

If you want to add an entire page, click the menu on the top of any page and select add to the scratchpad.

Once you added the content, it will show up within the scratchpad library. Now you can give a name or title. Double click, name it, and then press return on your keyboard after typing to save the name.
To add content from the scratchpad onto a report, click and hold while dragging onto a page. If you have added a full page then make sure you have a blank page that has the same size.

The best part of the scratchpad feature is when you switch companies, any metrics or live text within a scratchpad will show the new data of the company that you are working on.
If you are no longer needing some content in your scratchpad, hover over and an icon will appear in the upper right of the preview. Select it and then select delete and this will remove it permanently.

Watch the video below for examples and if you have any further questions please ask.
Did this answer your question?