Using Text Within Reach Reports Text in Report Builder
Using Text inside Reach Reporting
This is a quick article on using text within your reports.
Once you have opened a new or template report, adding a text box is simple.
First, open the left menu and select the icon for Text.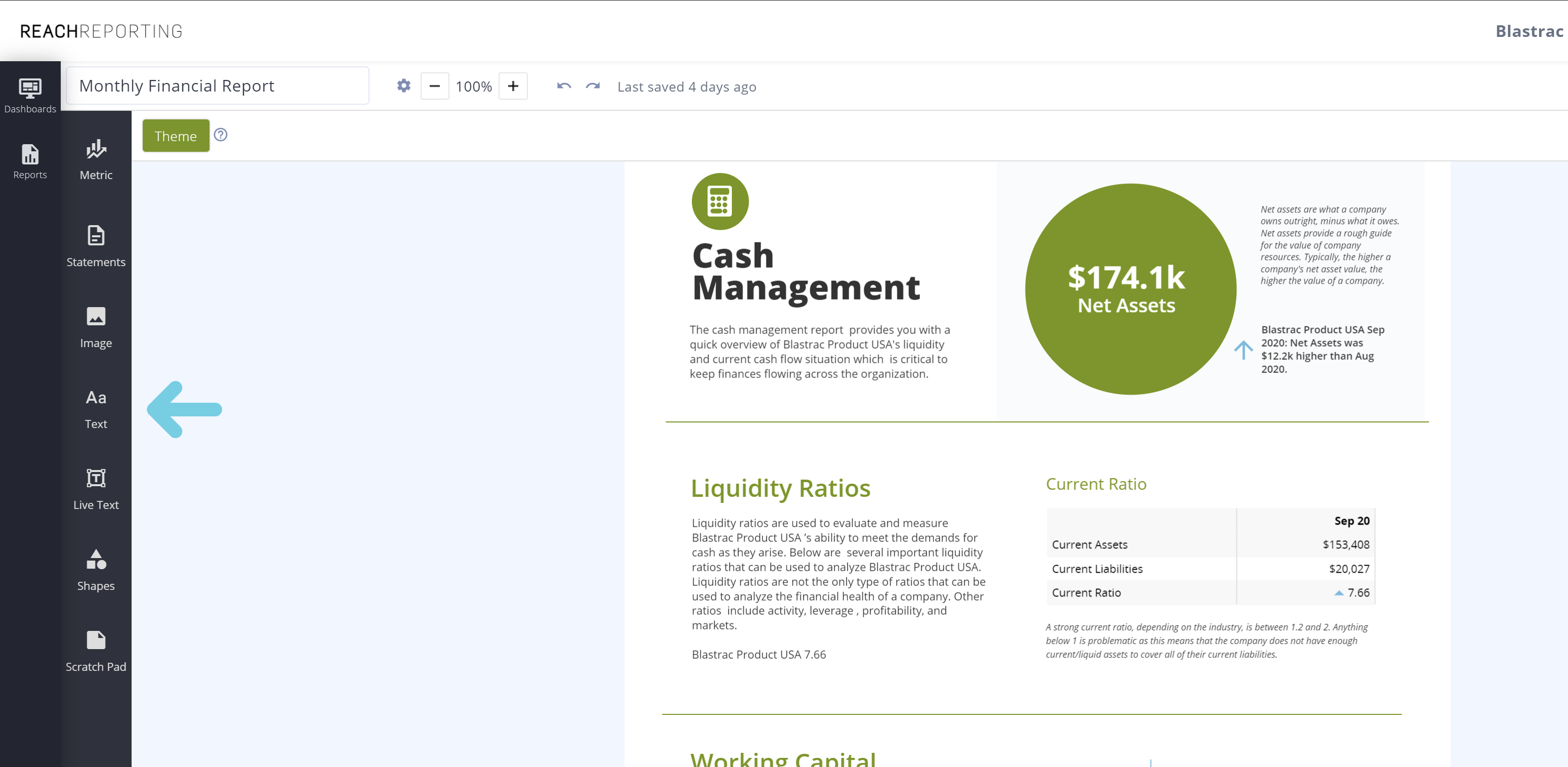 From here, you will notice a drop-down of different themes that can be selected. Each theme will change the font type of the Main Title, Subtitle, and Body of Text font styles. Different themes have different styling of fonts that go well together.
Second, place text onto the report by clicking and hold while dragging a text box. Once you release the mouse the text will show up on the report.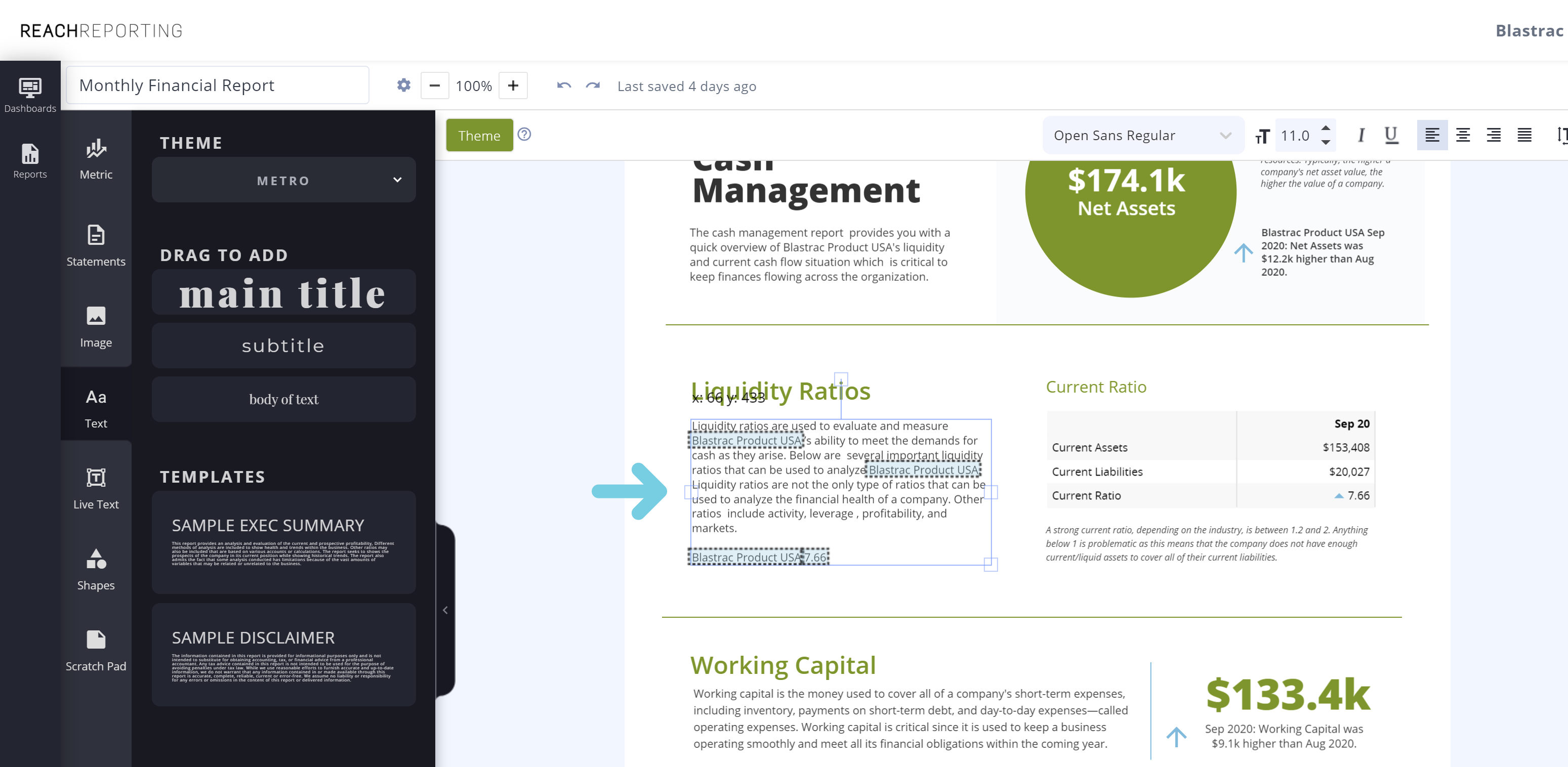 When you first click on the text box, you will notice the menu at the top of the report changes to your text settings.
Third, now that your text box is on your report you can edit what you need. You can change the font type, size, alignment, color, and other formatting options. When the text box is selected, any formatting will affect all of the text within the box.
Clicking again within the text box will allow the content to be edited. Highlight, copy, and paste, or just begin typing. Edit only the highlighted text by using the top menu.
Lastly, if needed you can resize or move the text box.
To resize, select the text box and drag it from the corners. This will actually increase or decrease the font size. To resize the text box without changing the font size, drag from the middle sections.
To move the text box, click and hold without releasing your cursor.
Additionally, you can change the angle, and modify the layers and position of the text from the top menu.
If you want to save a text box to use on another report, you can save it in the scratchpad icon in the left menu.
Watch the video below for more information.
Let us know if you have any further questions.
Did this answer your question?