The Power of Reach Reporting Data Sheets Use Custom Data to enhance your Reporting
The Power of Reach Reporting Data Sheets
Data Sheets are the best place to add any non-accounting data that you want to have access to. This is monthly data such as "new customers per month" or "total sales calls."
To access Data Sheets, click the icon located in the bottom left once you open the company you want to use them for.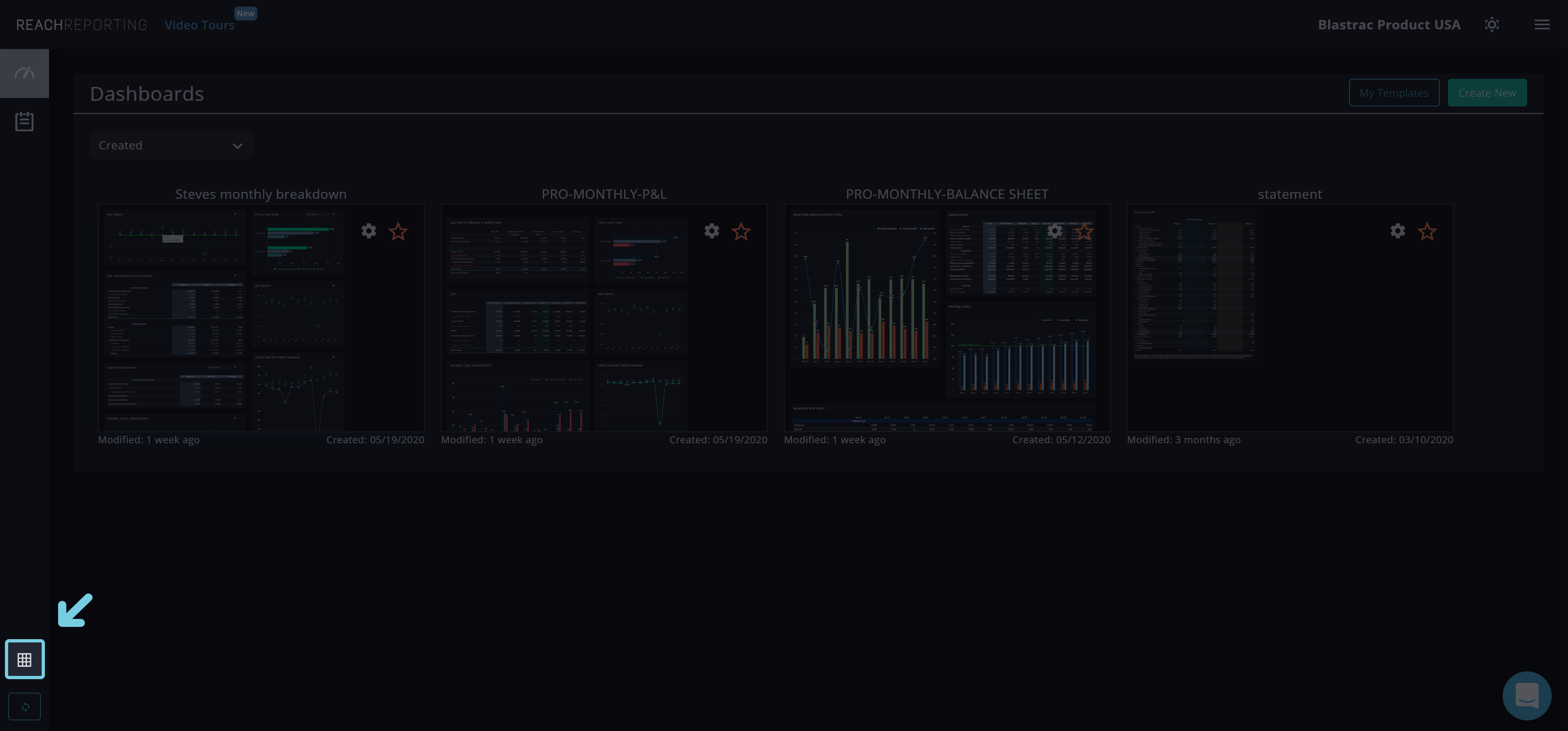 You can access existing Data Sheets or create a new one. Once you create a datasheet you can use equations, choose data from your bookkeeping, and add custom data.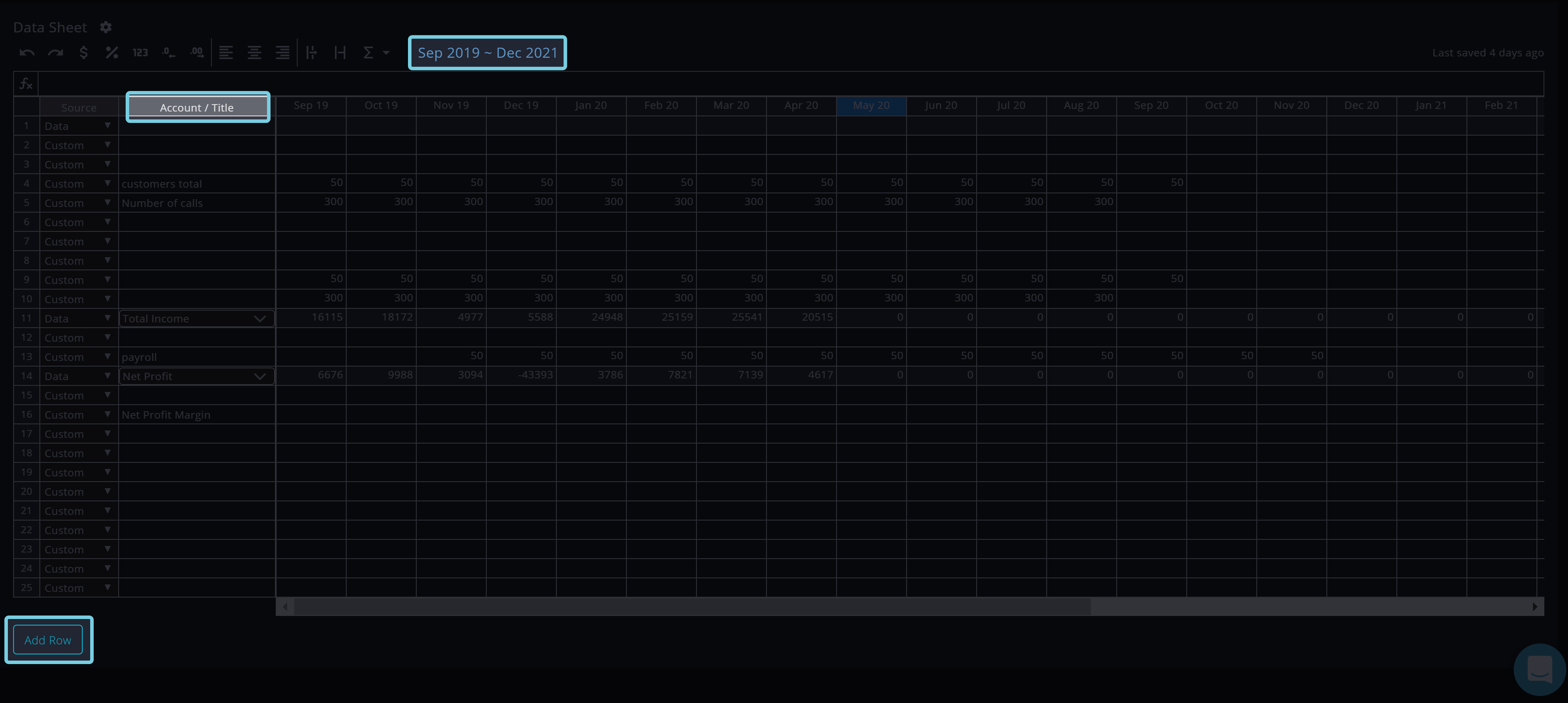 You can use the range to show the months you want to input data for.
Only the data that has Account/Title will be available so make sure you add this for custom data.
Add additional rows at the bottom.
Once you have a Data Sheet created, you can access this in the Metric/Statement Builder when you Add Data / Rows... then Data Sheets in the data picker.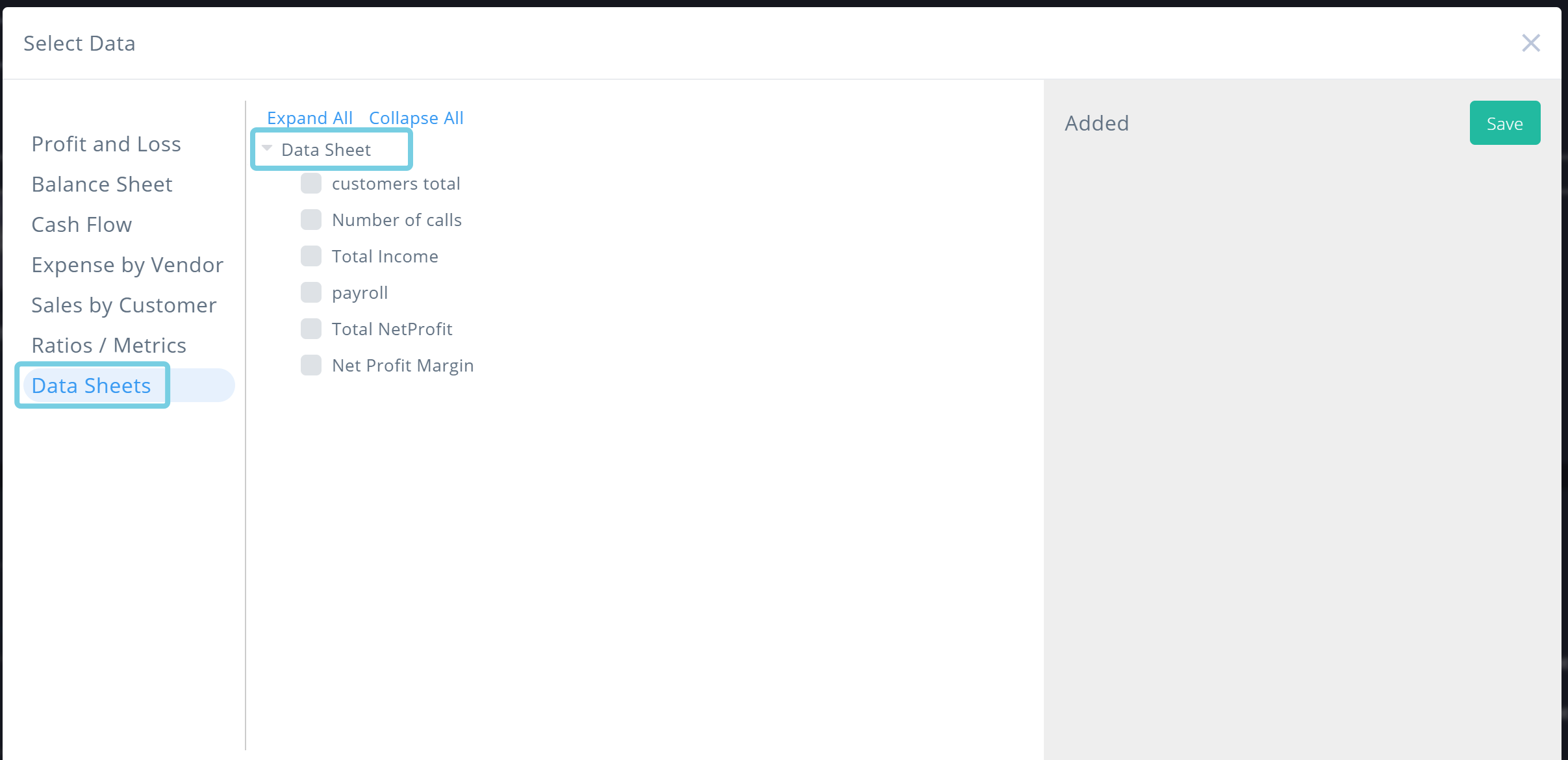 You can have multiple metrics and statements referencing various Data Sheets so it allows you to update the Data Sheets and then have all of your metrics update.
Did this answer your question?