Reach Reporting Dashboard Overview How to access, use and edit dashboards
Reach Reporting Dashboard Overview
First, to access dashboards, in your Workspace, select OPEN company.
When you select the dashboard icon on the left, you can view all of your dashboards. You can select the star to make a dashboard a favorite to give you quick access. You can add a new dashboard if you have built and saved one as a template. Or you can access some pre-built templates or create a custom dashboard from scratch.

Second, when you open a dashboard, you can customize the layout by dragging the metrics to where you want them on the screen. Simply click and hold to drag a metric into the desired position. This will automatically rearrange other metrics so you can place the metric where you want it.
To adjust the size of a metric, hover over and then selecting the drag icon in the lower right of the metric.
To add a metric, select "Add Metric" and then choose from Add/Manage My Templates, Presets, Statements or Quick Build.
My Templates are metrics that you have built and then added to your templates. Metrics can be added to your templates from any report or dashboard. Templates refer to pre-built templates available to all users.
You can select favorites or choose some metrics based on the chart or table. All of these can be added and then customized. You can add multiple metrics at a time.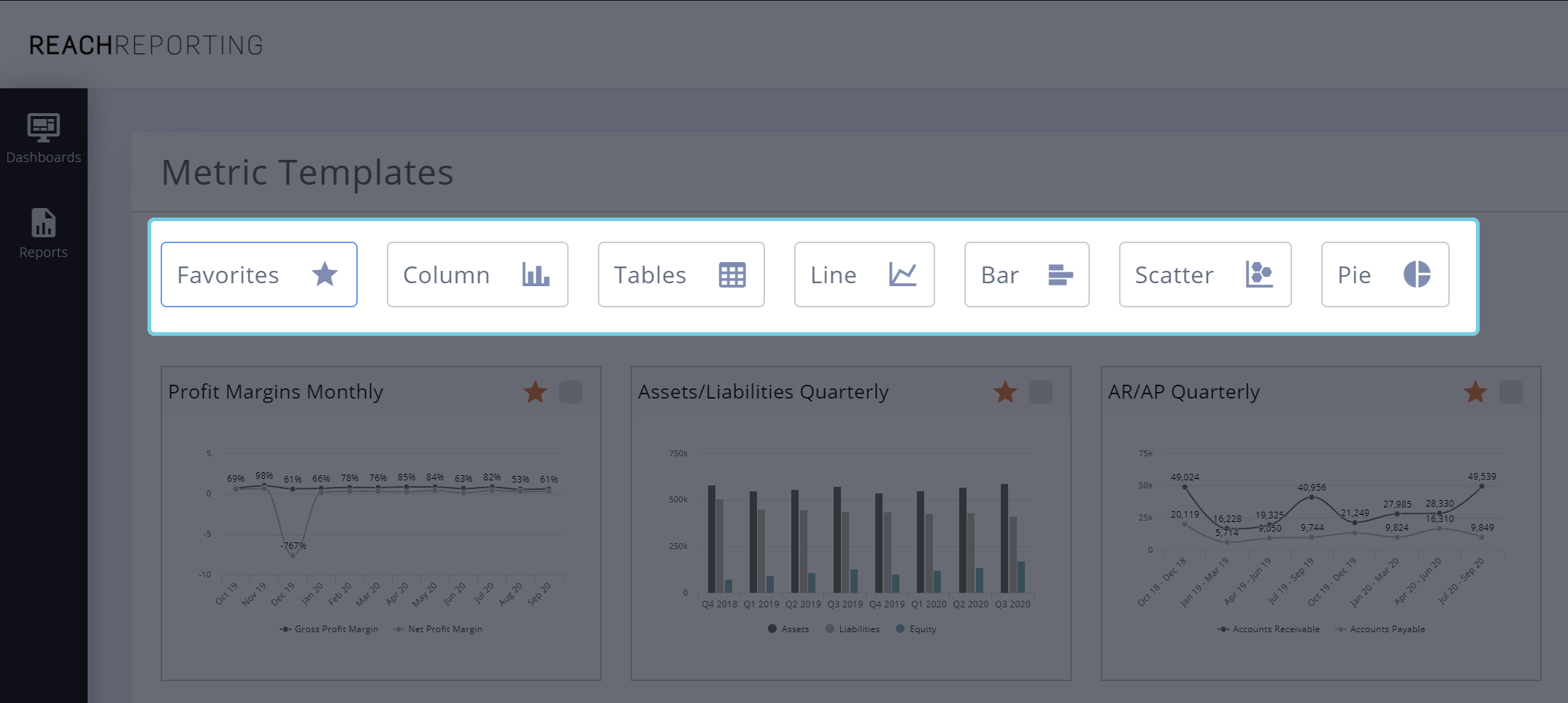 Once you select the metrics, then select "Add Metrics" and this will add them to your dashboard.
Lastly, the other feature is Quick Build. With this feature, you can build a custom metric with ease.
Right away you will select the data range. The live date function enables you to have dates that update as time goes on. For example, you would select "last 6 full months or similar".
Next, you determine the interval to be monthly, quarterly, or just a total. You can also include a comparison period.
Then you will select all the accounts you want to display or use in the metric creation. You can adjust everything in the metric builder once you are done.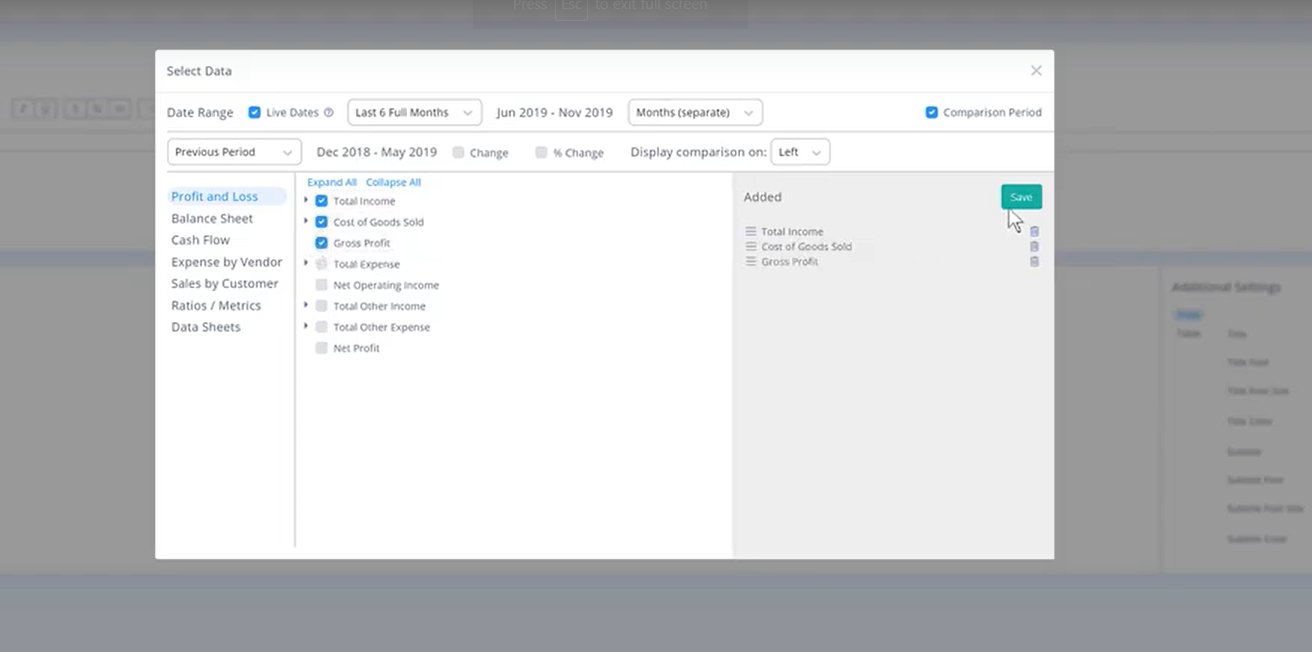 Last, select the save button. Once you do that, you will be placed in the metric builder. The advanced features of the metric builder are explained in another training video.
The metric is now on your dashboard. You can also add it as a template to be used on other dashboards and reports with other client companies.
One last feature is the ability to share a dashboard through a live link. With this link, users can't make any changes to the dashboard but they can view all of the data. The dashboard will stay updated just like the software.
To navigate off of the dashboard click on the icon for dashboards or reports.
Below is a video tutorial with more information. If you have any questions, let us know.
Did this answer your question?