Re-Syncing QuickBooks Desktop How to re-sync your company using the Desktop Connector
Re-Syncing QuickBooks Desktop to Reach Reporting

In order to re-sync your QB Desktop Files first open the desktop connector which may be in downloaded on your computer or server.
You can download a new connector by opening a desktop company in Reach and selecting the sync icon in the bottom left of the company.
Once you download the connector, log in with your Reach credentials and you will see the desktop files you have access to.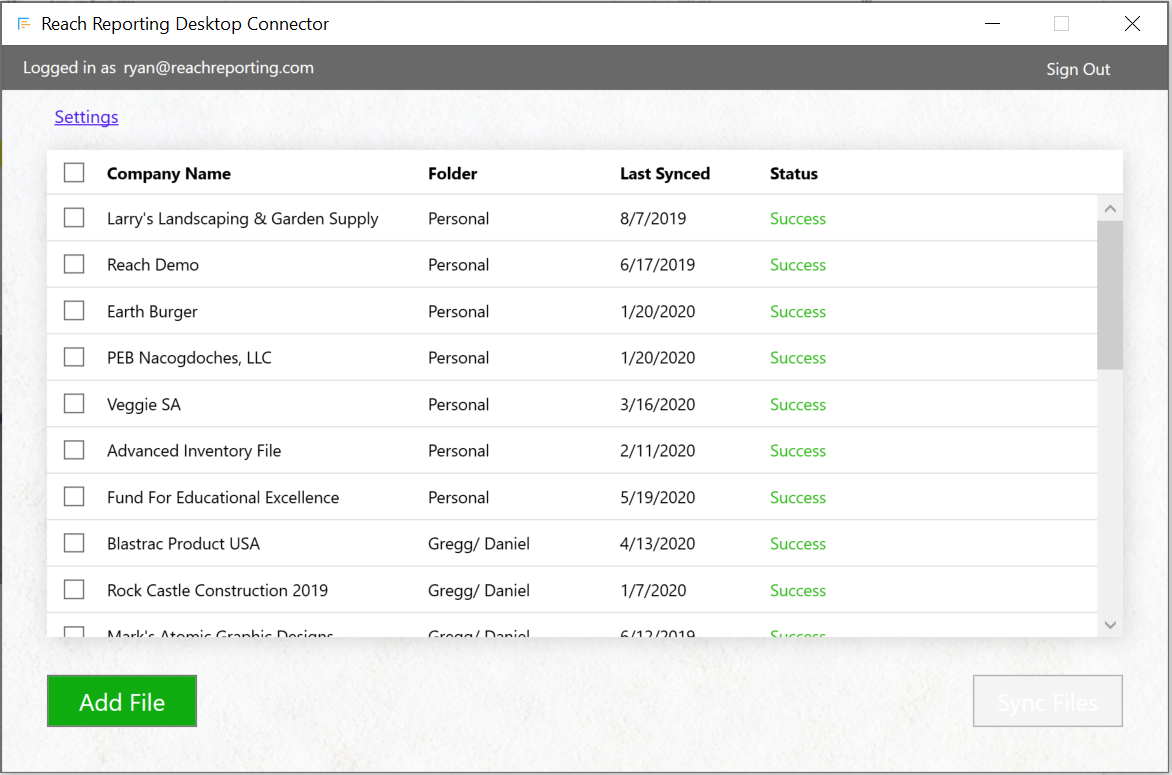 Check the companies you want to sync and make sure the settings are set up the way you want. Then select "Sync Files" and it will sync all the files you have selected.
Make sure QB Desktop is completely closed to sync multiple companies. If you have one company, just make sure if the file is open that it is in single-user mode and there isn't a secondary company open.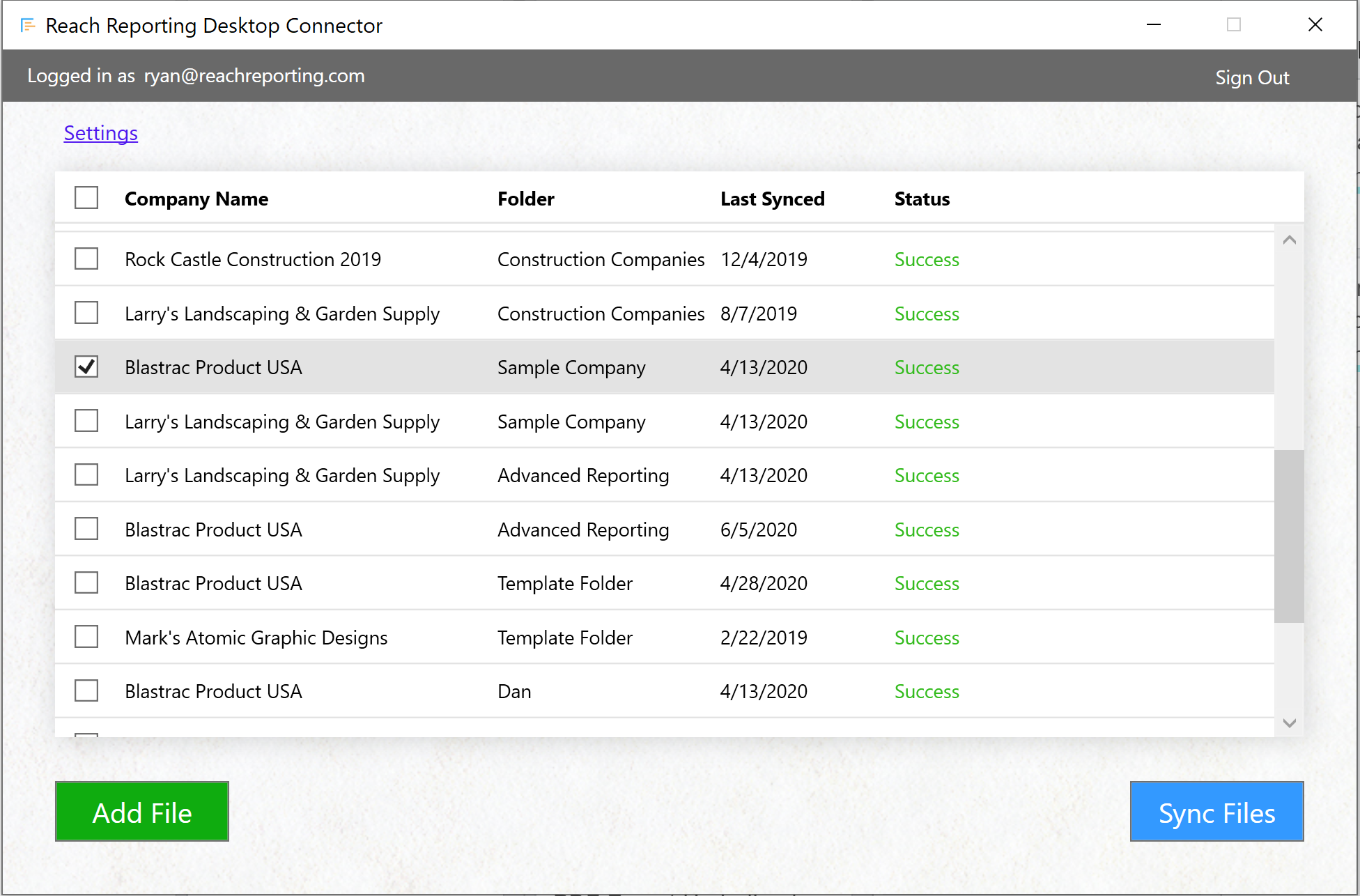 As a company begins syncing, you will be able to see the progress as it syncs the entire company first and then will sync classes and customers/vendors. This will take a while when there are many classes and customers/vendors so if you do not need these to make sure they are deselected in the settings.
Remote Sync
Remote Sync is designed to work as long as the desktop connector is currently on the computer or server and the connector hasn't been signed out of.
There is a popup reminding you that if you logoff of the desktop connector that remote sync will not be able to work.
With remote sync, you can control the settings and sync the specific company that you are on. For example, if you open "Company A" then choose sync and get to this page shown below. When you select "Sync Now" it will try and sync only "Company A." You can open up other desktop companies and follow this same path to remote sync each of them.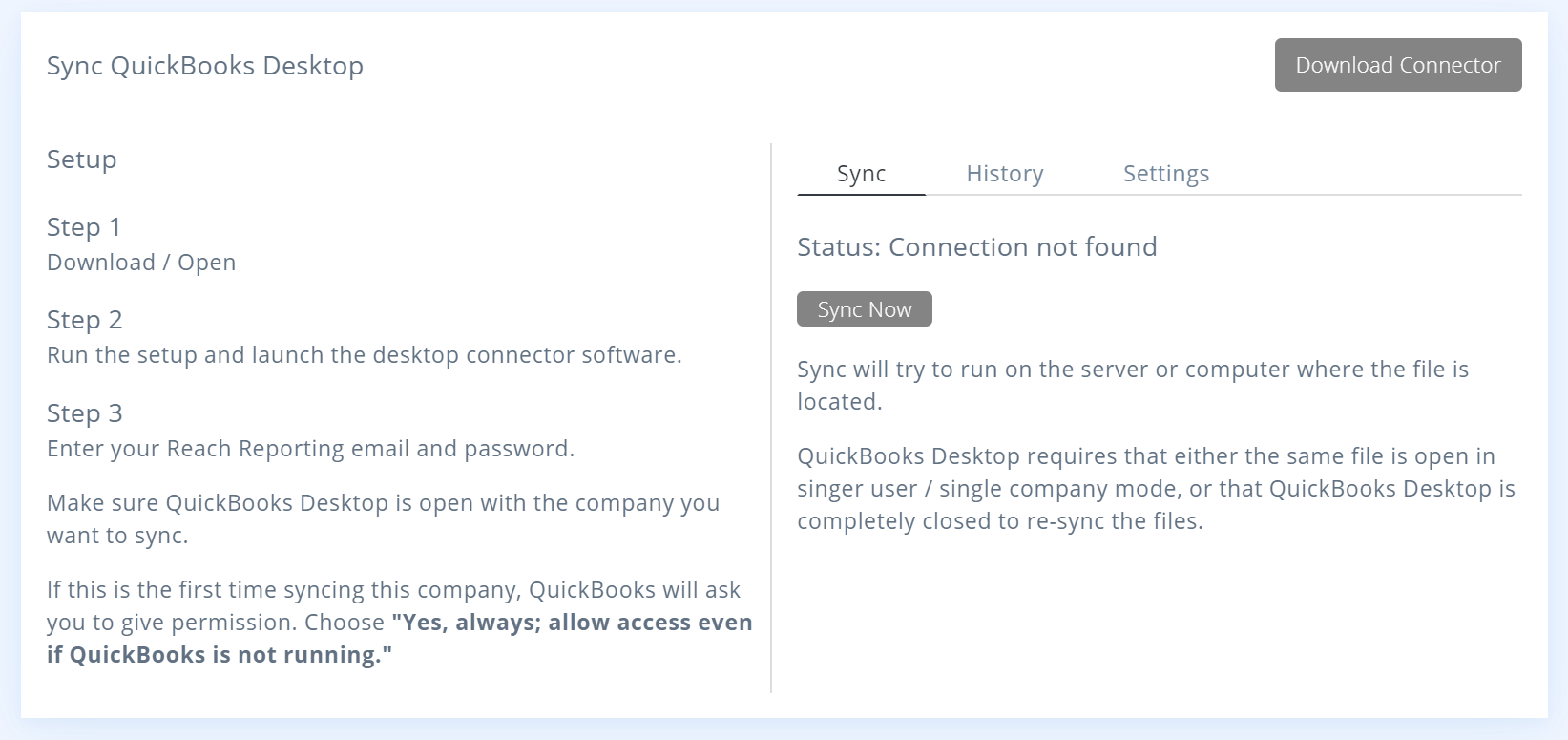 Once done you will need to refresh your browser to ensure the changes have been updated.
Did this answer your question?