November 6, 2020 | Report Settings New Features and Updates
Report Settings
New reports settings let you easily change and edit your company logo, company name, prepared by data, and disclaimer. This can be accessed within your workspace home to the right of the open company button.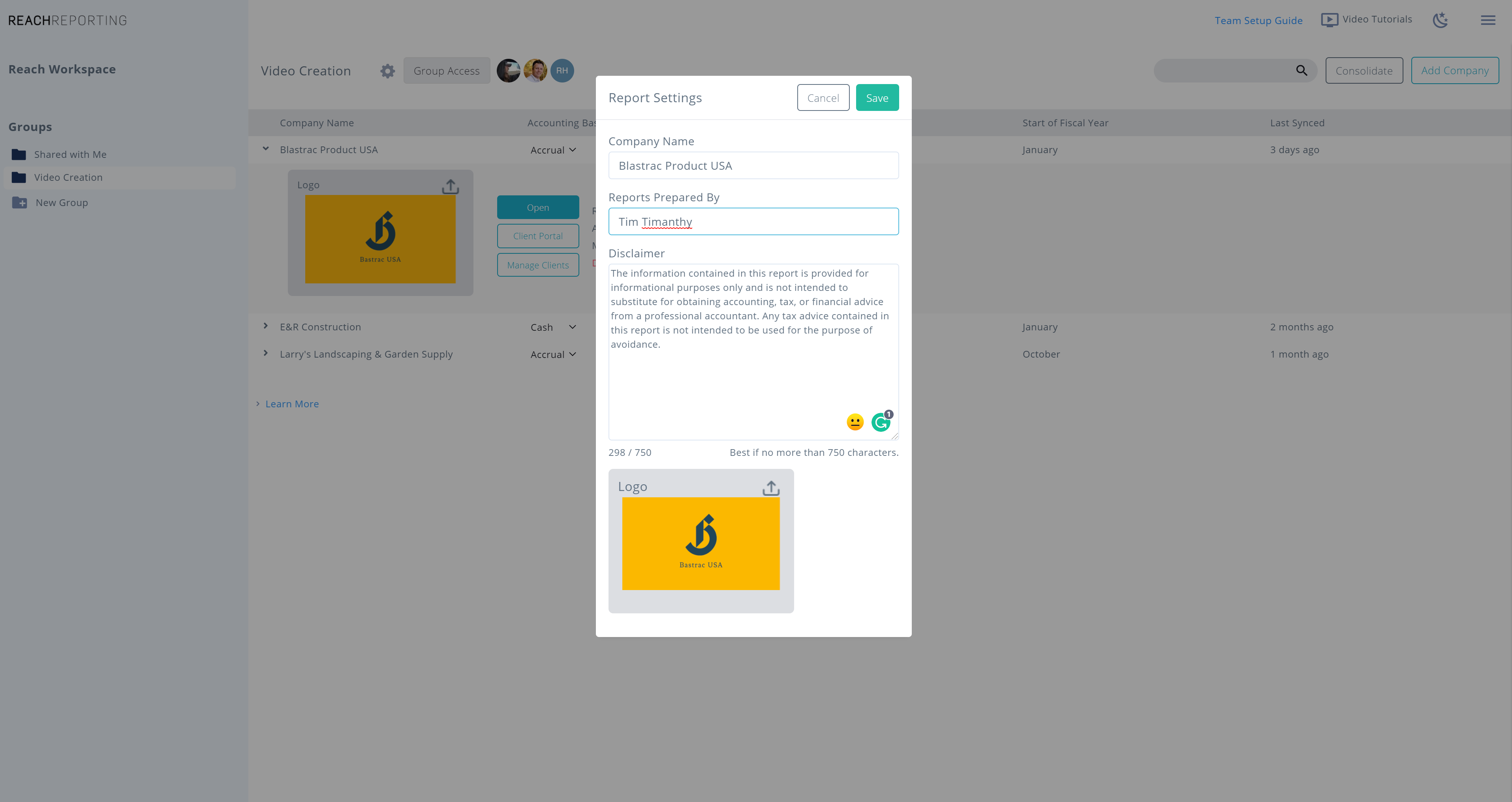 Live Logos
We have also added live logos allowing you to easily include logos on a report without having to update them one by one. You can change this in the reports settings in your workspace home or in your report settings gear icon within a report.
When using a live logo these file types are allowed
BMP
PNG
PNG 8 bits
JPG
PNG Black and white
These formats are not allowed.
WebP
BMP
PDF
Apple icon image
Windows Icon Image
TIFF Image
Open EXR Image
JPG2000
HEIF
TIFF
Sillicon Graphic Image
Adobe Photoshop Document
TGA Image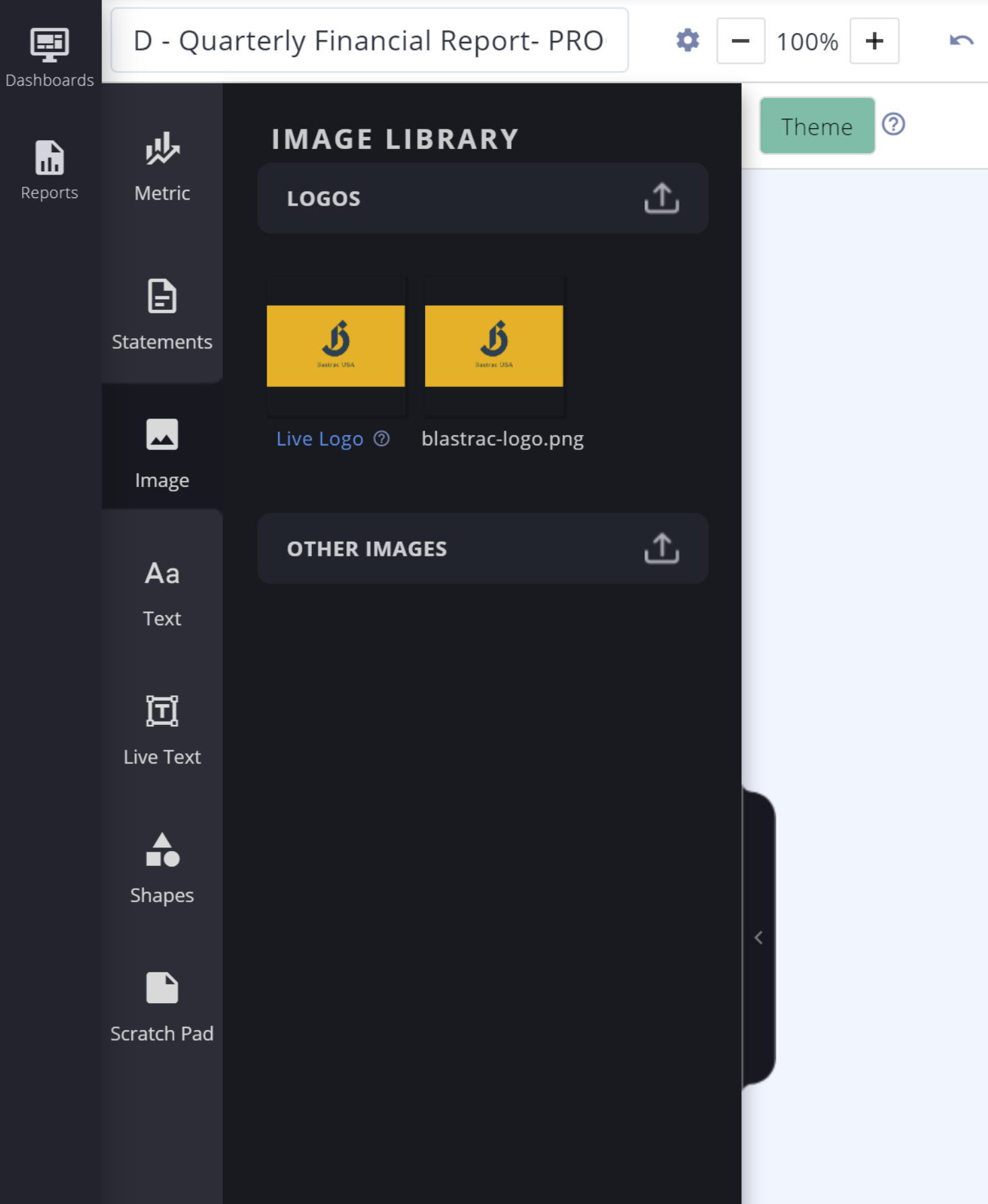 Visible Row Settings
New visible row settings allow you to choose what rows are always visible even if you are hiding zero value rows. this can be found by selecting the gear icon within an unlocked statement.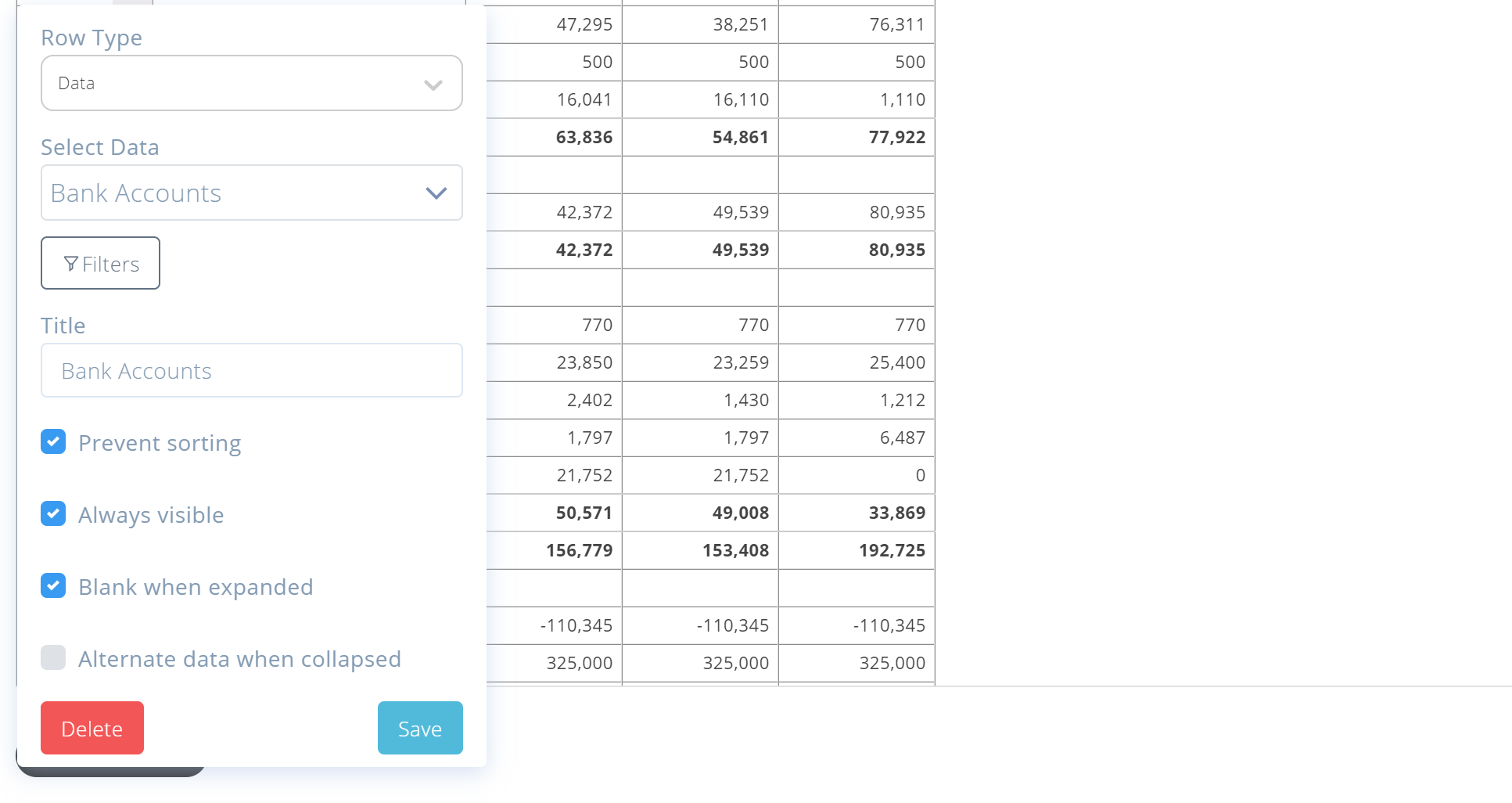 Did this answer your question?