June 29th, 2020 New Features and Updates
2 New Updates
1: Custom Live Text
Now you can include specific accounts that are referenced from the data picker that can be used as live text.
Here is how:
Select Live Text in the left menu while in a report.
Click the add (+) button next to custom.
Select the custom live text you want to include.
Drag the live text into an existing text box or just onto the report.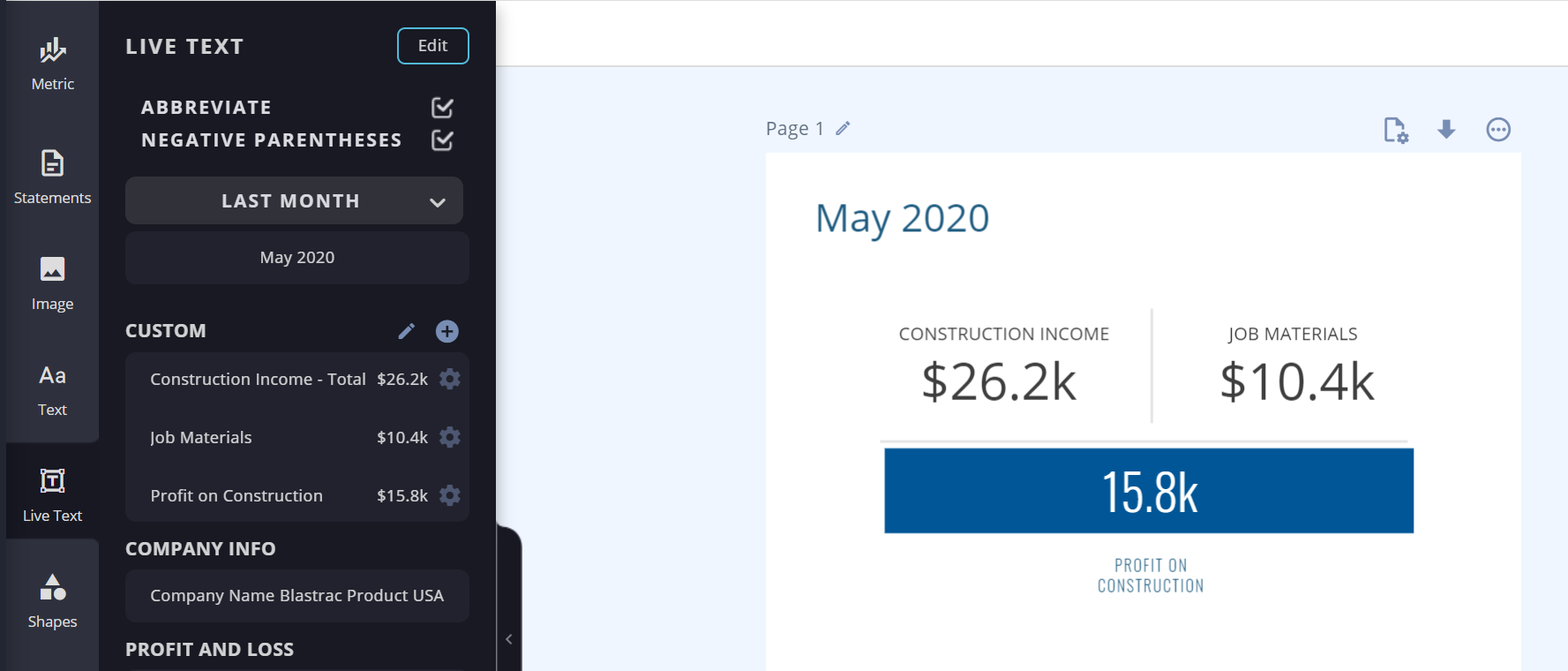 2: Additional Options: Days in Month and Net Working Days
Now you can use the "Days in Month" and "Net Working Days" and calculate daily values by setting up your own equations in custom rows.

Here is how:
Simply add "Data/Rows" while in a metric/statement.
and then choose "Other" in the data picker to access.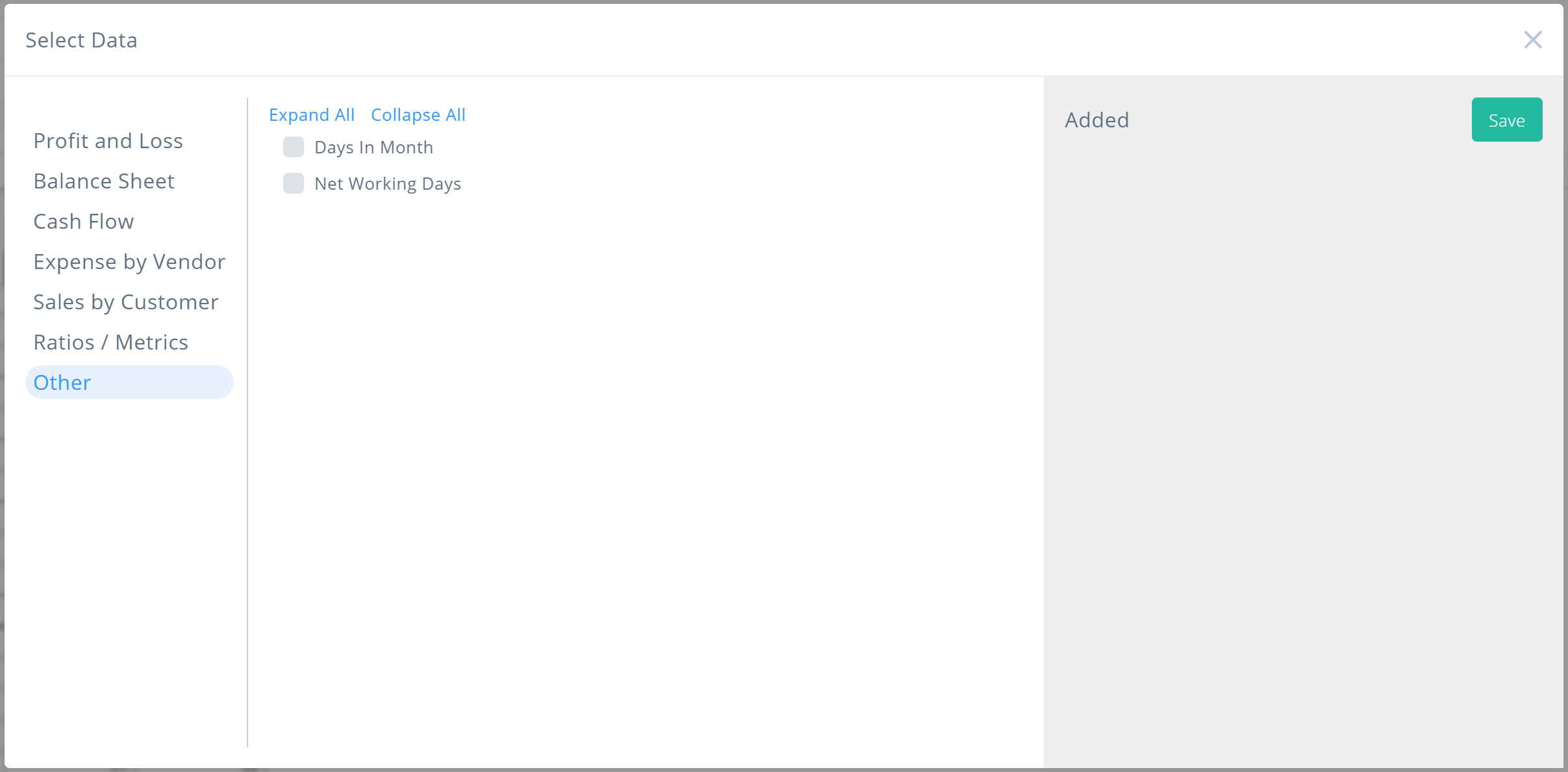 Did this answer your question?