June 19, 2020 | New Financial Visual Reporting Templates New features and updates
New Financial Visual Reporting Templates | Reach Reporting
*NEW Report Templates Available!
To access these financial visual reports, go to reports and select "Create New" and then you will be able to access these templates.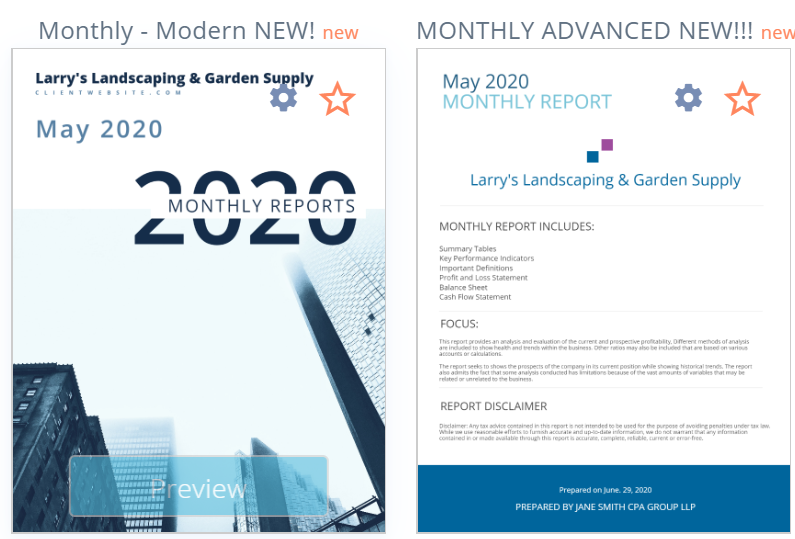 *QuickBooks Desktop Improvements
Quicker Syncing Time
Remote Sync
Sync Setting Enhancements
*XERO Budget Overview
*Pull in your Xero Budget Summary - (make sure to re-sync your company if they don't show up initially as an option under the Budget column Type.
*Compare Actual to Budget and Use Calculations - to show (under/over) and variance or whatever is best for your client.
Follow these steps:
In any metric or statement: Select the Budget/Forecast column type. This can be found in the column header by selecting the gear icon or is available when you add columns.
Choose Budget Summary and then choose the date range for that column (live dates work).
Add custom equations and columns to show variance amounts and percentages. To create formulas in any custom cell, type (=) and then start typing the name of the formula you want to apply. (If you are familiar with spreadsheets, you will love the ease of use.)
Did this answer your question?