Google Sheets Integration Adding Google Sheets is simple & takes only a few minutes. Then create metrics, KPIs and reports directly from google sheets data.
Google Sheets Integration | Reach Reporting
*Now connect google sheets data to use within Reach Reporting.
A 2-minute overview of the Google Sheets integration.
Follow these steps:
Simply go to the "Sheets" icon located in the lower-left after opening a company.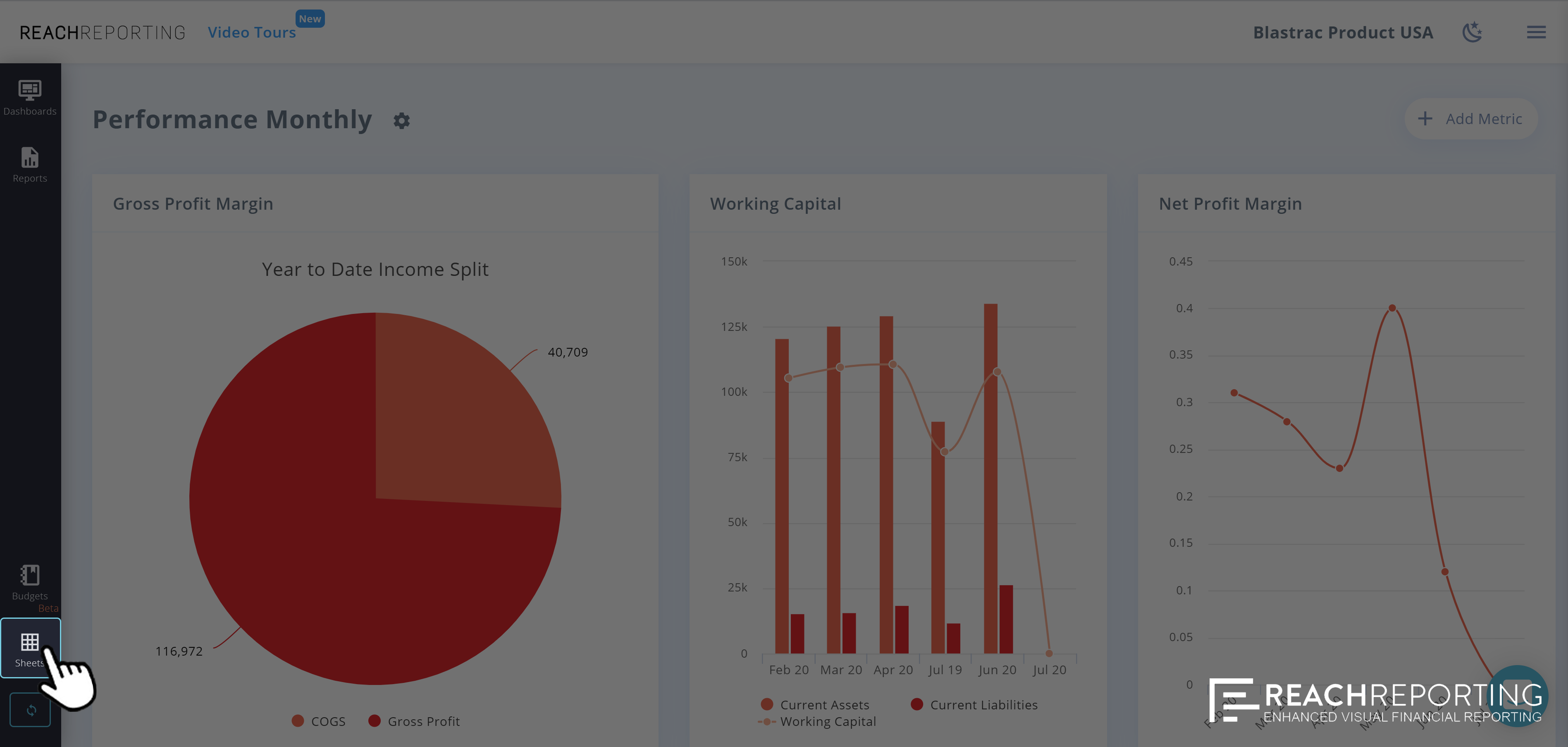 Step 1: Authenticate a Google account allow Reach to access to view a Google Sheet.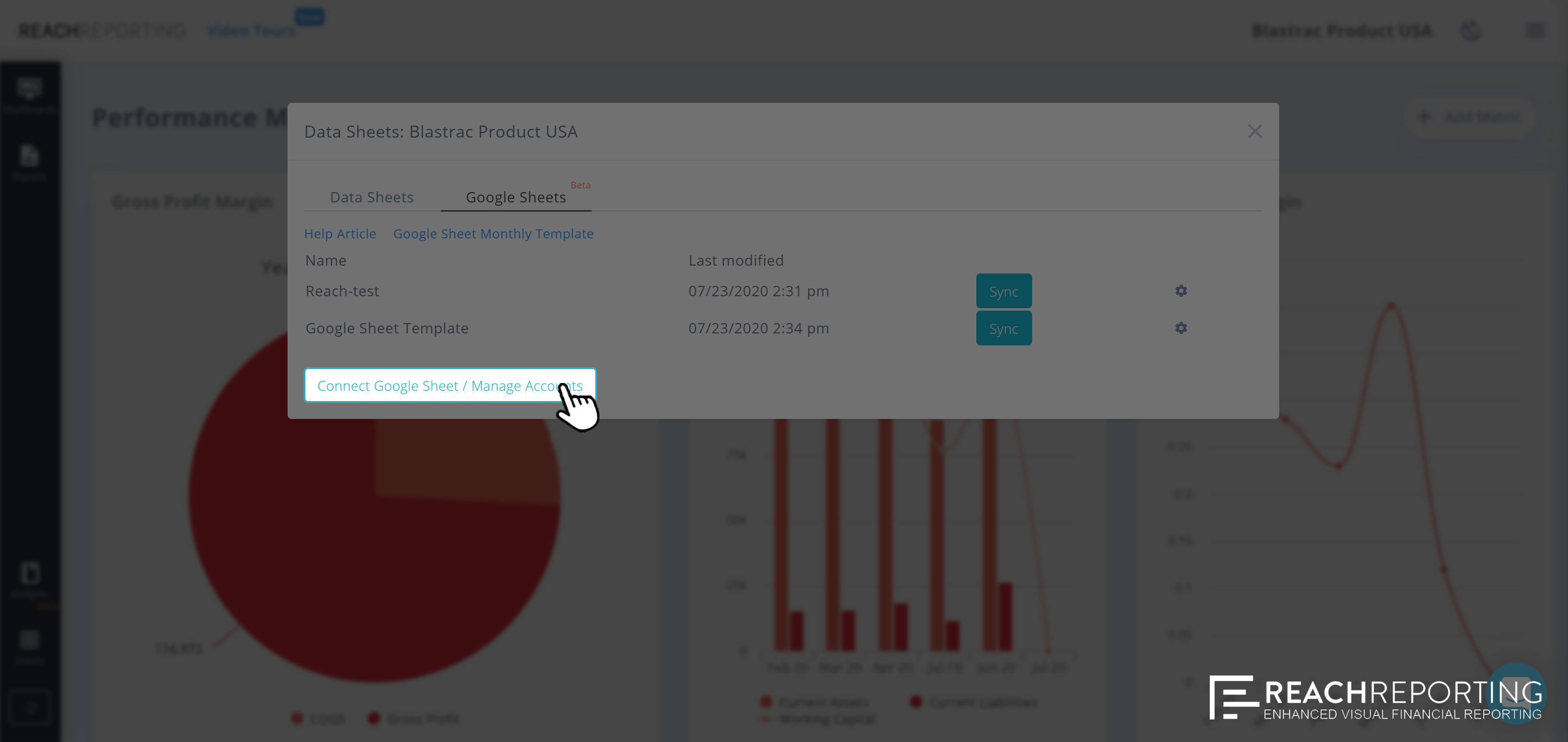 Step 2. You can use the template or just make sure the Google sheet has the correct data-name and month formatting. If you use the template it is view only so you need to make a copy of it.

Formatting Rules
Cell A1 Should display "Id" and below all the Id's of the row should be displayed. There must not be duplicates. A unique Id can be anything if there isn't one currently being used.
Cell B1 Should display "Name" and below all the Names of the Id's should be displayed.
Any other columns can be labeled as dates (Jan 2020) where the month and the year is displayed. There must not be duplicates.
The dates must also be formatted as "Date" within the Google Sheet
Step 3: Once you connect the Google Sheet, you can use this data throughout the Reach Reporting software.
Step 4: If you make changes to the sheet, make sure to simply click the sync button next to the sheet that has changed.
Who can access it?
Once you authorize a google account it is tied to your Reach Reporting login so that way it is authorized to use on any company you have access to and is specific to you.
Other Team Members can't use your Google Account to connect a google sheet.
Team Members can sync any existing Google Sheet that is connected to the company.
Team Members can authorize their own Google Account to connect additional sheets.
A Google Sheet can be used in multiple companies.
NOT CURRENTLY USING REACH REPORTING?
Did this answer your question?