This article will help you connect your Accounting Suite Integration with Reach Reporting
Getting Started with Accounting Suite How to connect and troubleshooting.
Getting Started with Accounting Suite and Reach Reporting
In order to connect Accounting Suite to Reach Reporting's visual financial reporting tool, you must have an Accounting Suite Account.
How to connect to Accounting Suite.
Simply go to a group and select add company.

Then choose: "Connect to Accounting Suite"
Authentication Flow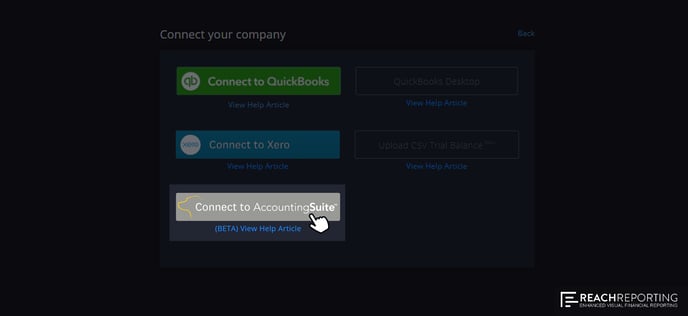 Then you will need to log in with your Accounting Suite.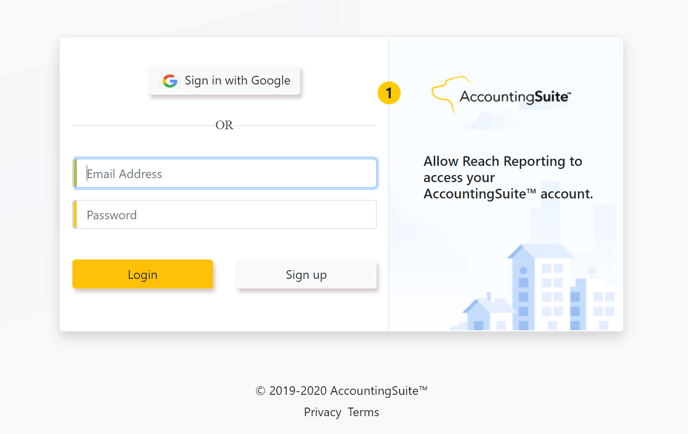 Configure the integration
Within the Workspace, you can set up the Accounting Basis, Team Members, Clients Portal, Consolidate multiple Accounting Suite companies, and set a Book Month which is a month that acts as the last month that you have completed your bookkeeping for.
Syncing
In the future, your company will automatically sync when your data is updated within Accounting Suite or you can manually sync your Accounting Suite company file at any time by clicking on the sync button in the lower-left when the company is open within Reach Reporting. Syncing the company may take a few minutes.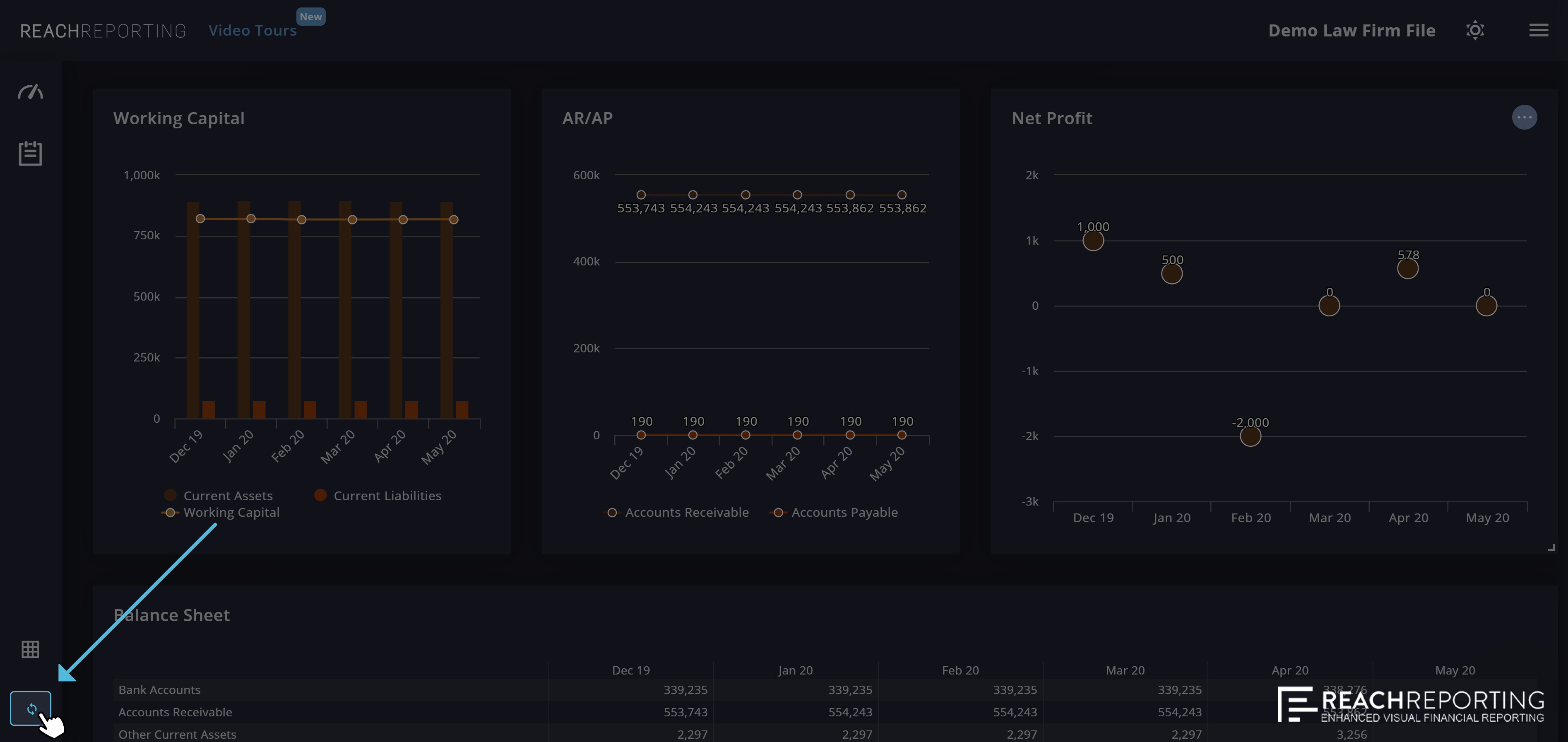 Disconnecting a Company
If you feel that Reach isn't the right fit, disconnecting from Reach can be done inside of Accounting Suite or within the Reach app with ease.
Did this answer your question?