Creating Enhanced Finacial Reporting Templates How to use a well designed Metric, Report or Dashboard on multiple companies.
Creating Enhanced Financial Reporting Templates in Reach Reporting
Adding to your Library- When you add a metric, report, or dashboard to your templates; this saves a copy that you can open later within any company you have access to.
Do this by clicking on the "gear icon" within a metric, report or dashboard... then choose "Save as Template." Then choose which folders or companies have access.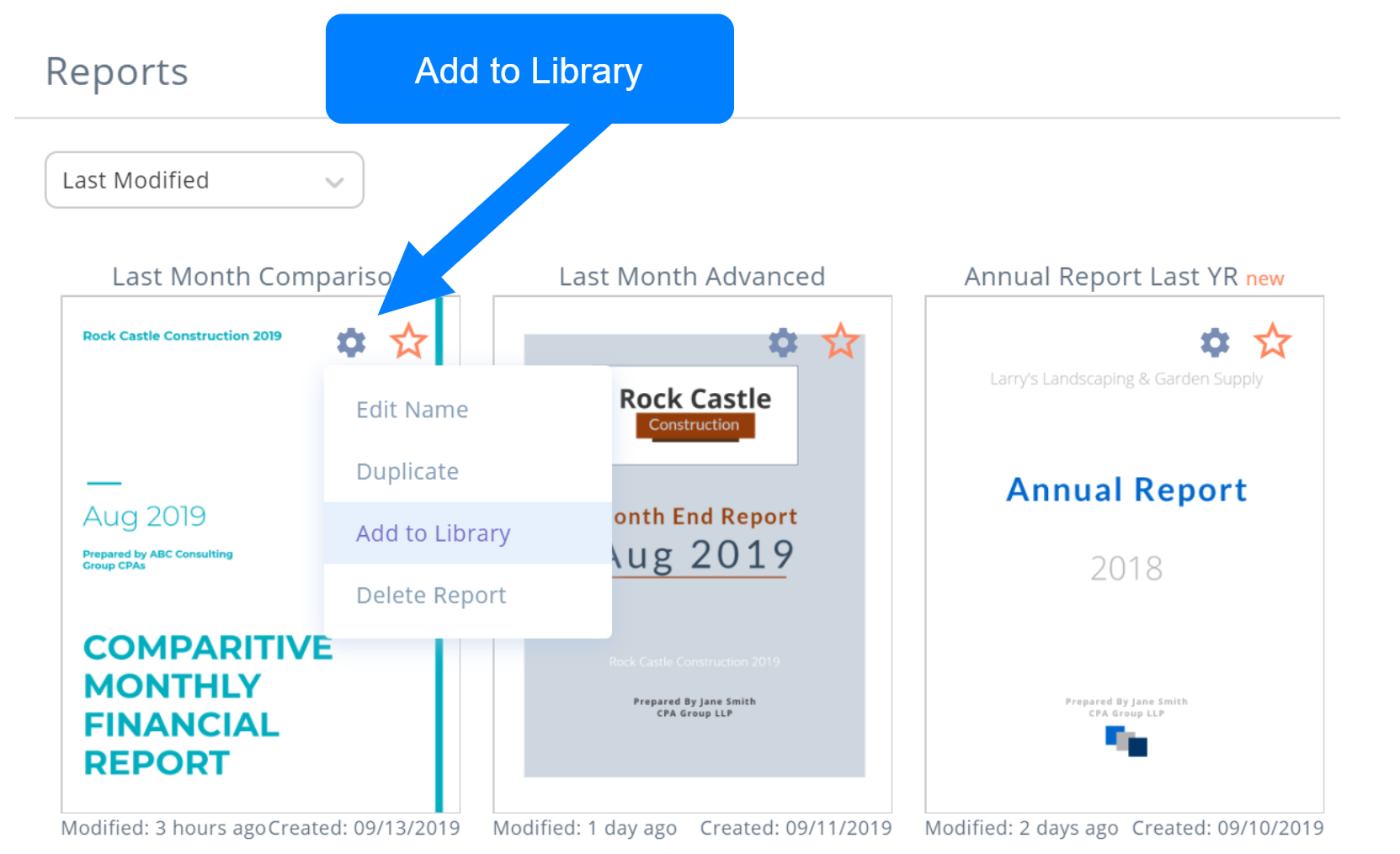 Once you add a report or dashboard to your library, you can access these templates when you choose to create a new metric, report, or dashboard.
This feature saves hours and hours of time for accountants. Reports will keep all the metrics, text, images, layout, fonts, sizes, and background colors that are used in a report.
Did this answer your question?