How to connect to Gusto to Reach Reporting and troubleshooting.
Connect Gusto to Reach Reporting
In order to connect to Gusto to sync your data, you must have an "Admin" user access to Gusto company you are trying to sync.
To connect a Gusto company, within the software, click on "Add Company" and then choose Gusto. Then you will need to login to your Intuit account to authorize.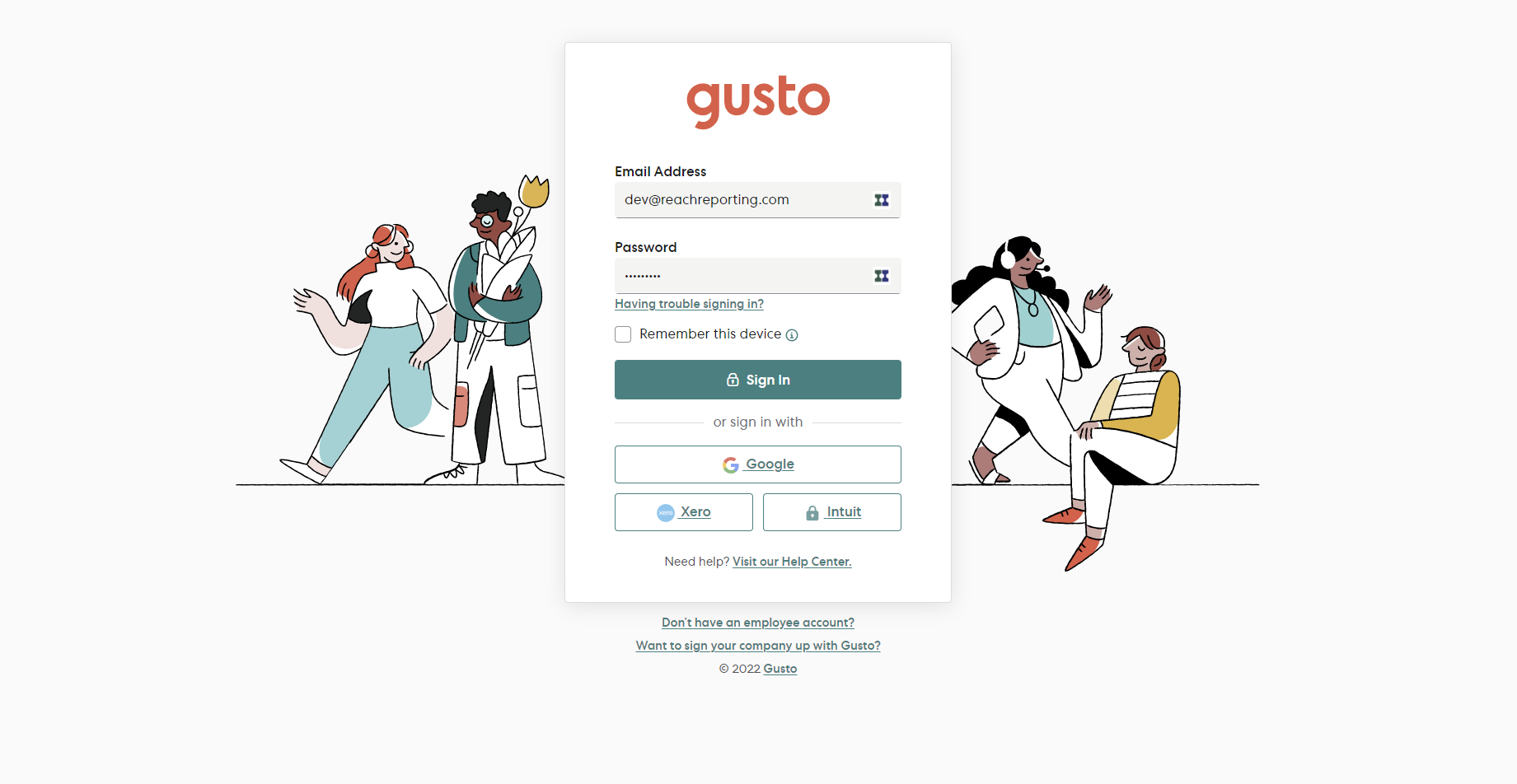 After login in you will need to authorize Reach Reporting to Access your account.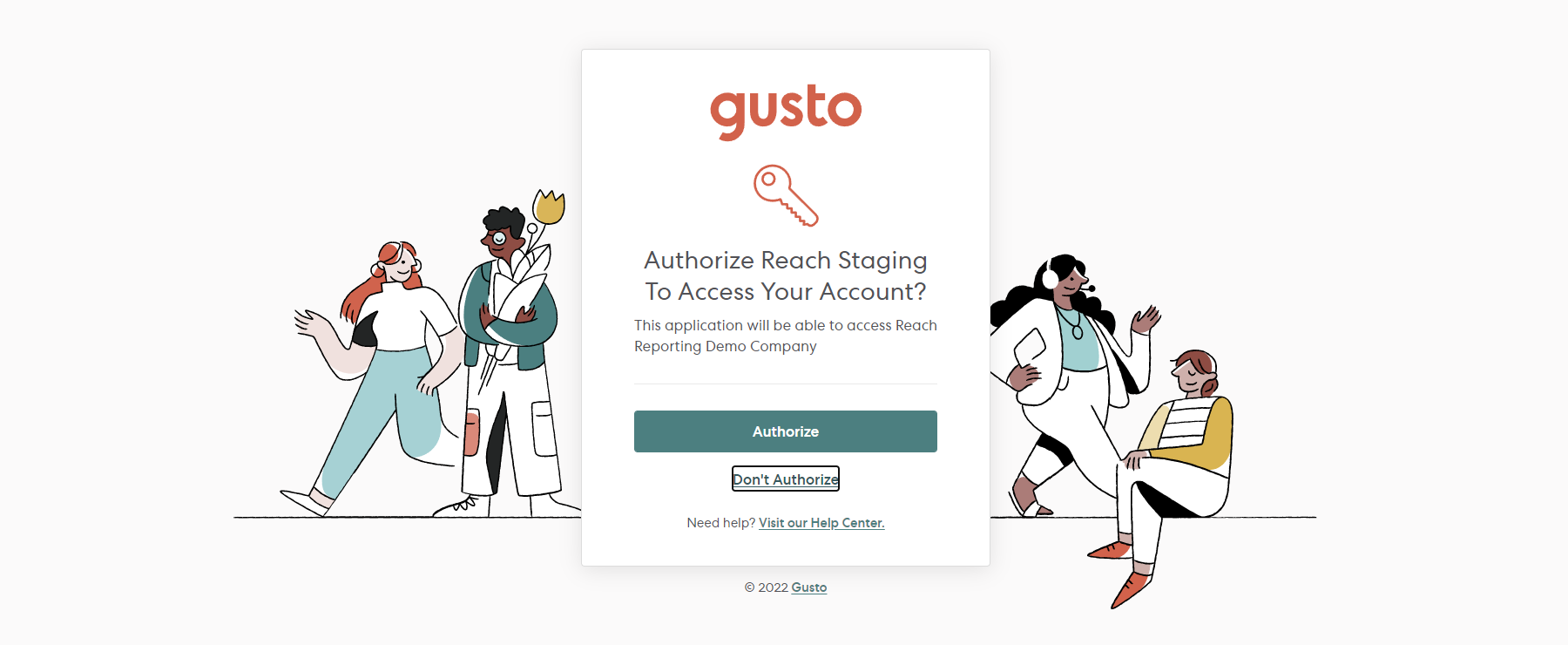 This will automatically start the syncing process and you will notice the software will show you that it is connecting to your company.
The initial syncing process may take several minutes but you only need to do this once. Your company will automatically sync when your data is updated within Gusto.
Reauthenticating:
Frequently Asked Questions
Q: Can I connect more than one Gusto company?
A: You can add multiple Gusto companies by clicking "Add Company" from the workspace home. Click "Connect to Gusto." After authenticating, you will be able to select 1 or more companies to connect.
Q: Can I attach more than one Gusto company to my existing bookkeeping company?
A: No. Only one Gusto company can be attached to an existing company in Reach.
Q: Will I lose my dashboards/reports if I disconnect and later reconnect a Gusto company?
A: Yes. Any dashboards and reports that are in the company will be lost.
Q: Can I filter my data by department?
A: Unfortunately, not at this time. This is due to Gusto API limitations. We hope to be able to add this feature in the future.
Q: Does Reach Reporting receive any private personal information?
A: Reach Reporting does not pull any data relating to social security, DOB, or other sensitive private data.

Q: If a token is revoked (due to the authenticating user being removed as an admin, password reset, ATO attempt etc.), how do you go about re-authenticating.
A: When clicking to open the company, a popup will show asking you to reconnect. Click "yes" to sign in with Gusto to reauthenticate your company.
Did this answer your question?