Connect to QuickBooks Online to Reach Reporting How to connect and troubleshooting.
Connect QuickBooks Online to Reach Reporting
In order to connect to QuickBooks Online to sync your data, you must have an "Admin" or "Master Admin" user access to the company file you are trying to sync.
If you are unsure if you have Admin access, you can locate user settings within QuickBooks under the gear/settings icon. Under "Manage Users" you can see if a user has a "User Type" of "Master Admin, Admin" or "Standard User."
"Admin or Master Admin" is required to allow access to sync your company data.
To connect a QuickBooks Online company, within the software, click on "Add Company" and then choose QuickBooks Online. Then you will need to login to your Intuit account to authorize. You will see the below popup for authorization.
After verifying your Intuit login, click on the company name to connect.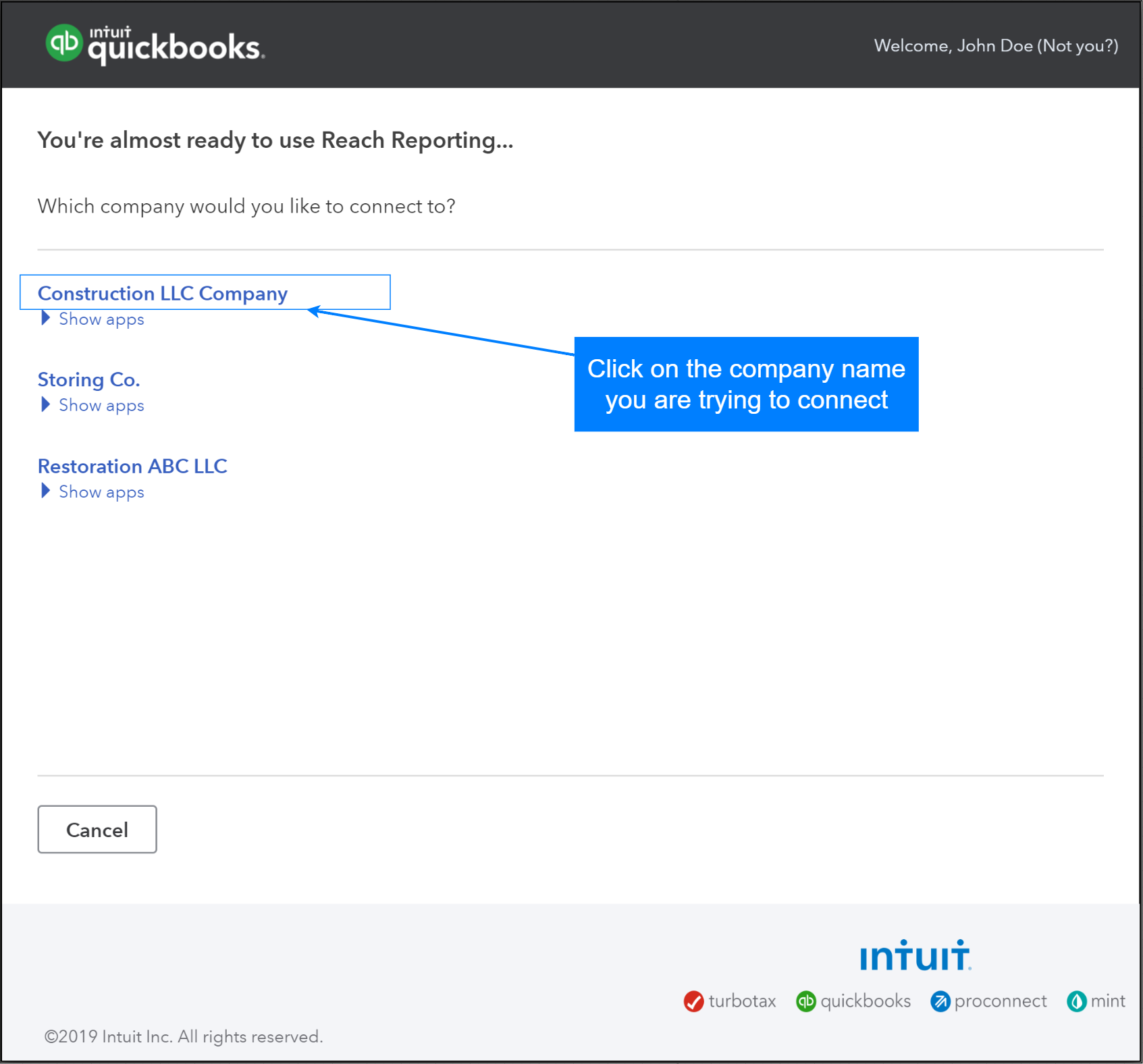 If after clicking on the company name and nothing happens, it is most likely that you don't have "Admin" access. If you do have access, the following screen will appear.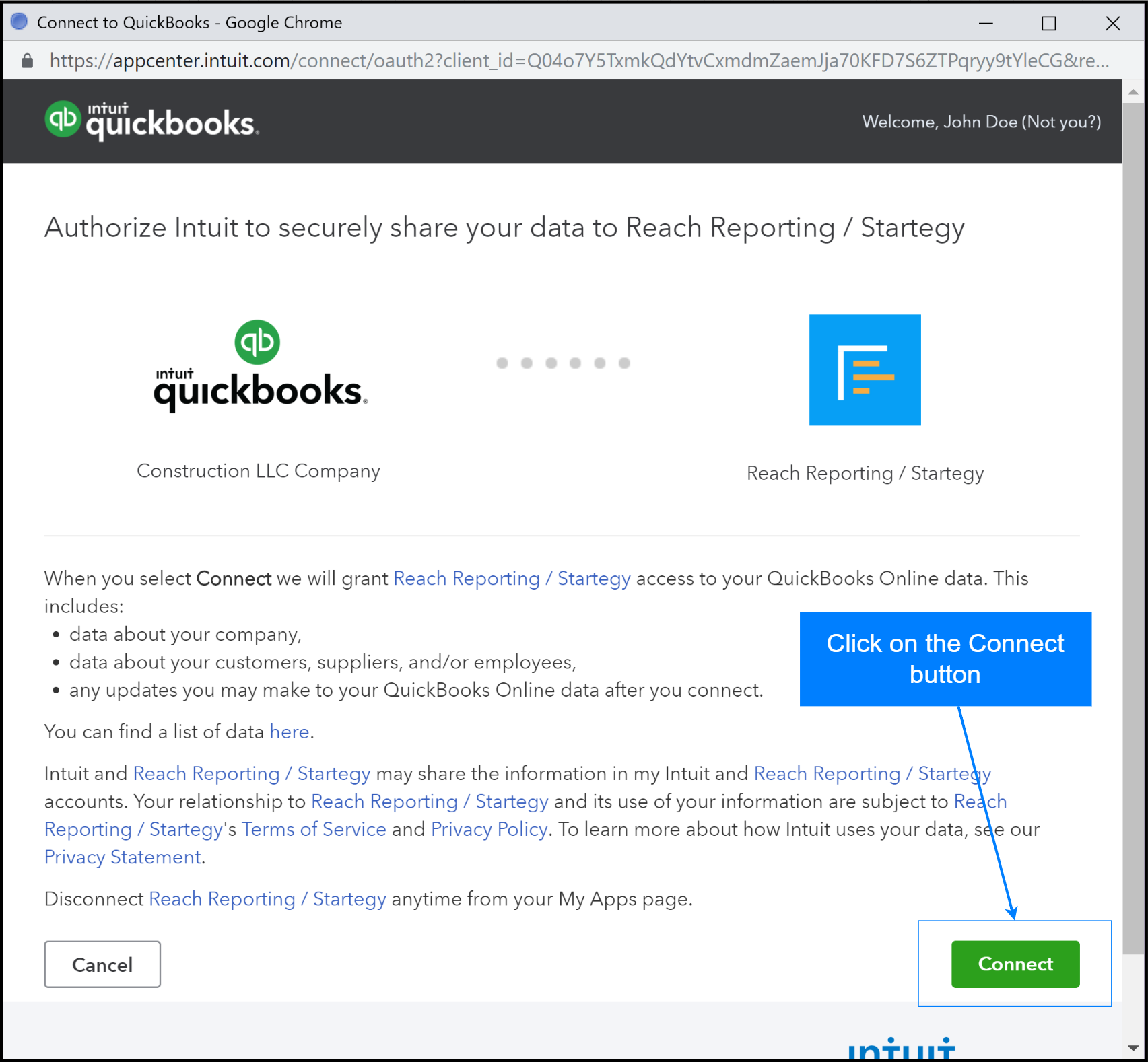 Then simply click on the Connect button. This will automatically start the syncing process and you will notice the software will show you that it is connecting to your company.
The initial syncing process may take several minutes but you only need to do this once. Your company will automatically sync when your data is updated within QuickBooks.
Did this answer your question?