Classes, Departments, and Locations Class and department filters for QuickBooks Online, QuickBooks Desktop, and Xero.
QuickBooks Online, QuickBooks Desktop, and Xero integration with Reach Reporting
If your company is synced with Class or Department data, you will see a funnel filter that is available when editing a statement or metric. It is located at the top of each column that is a "Data" type.
You can select the gear icon to change between column types.
Simply click the funnel to filter by class/department. If the filter is red it means that the column has filters applied.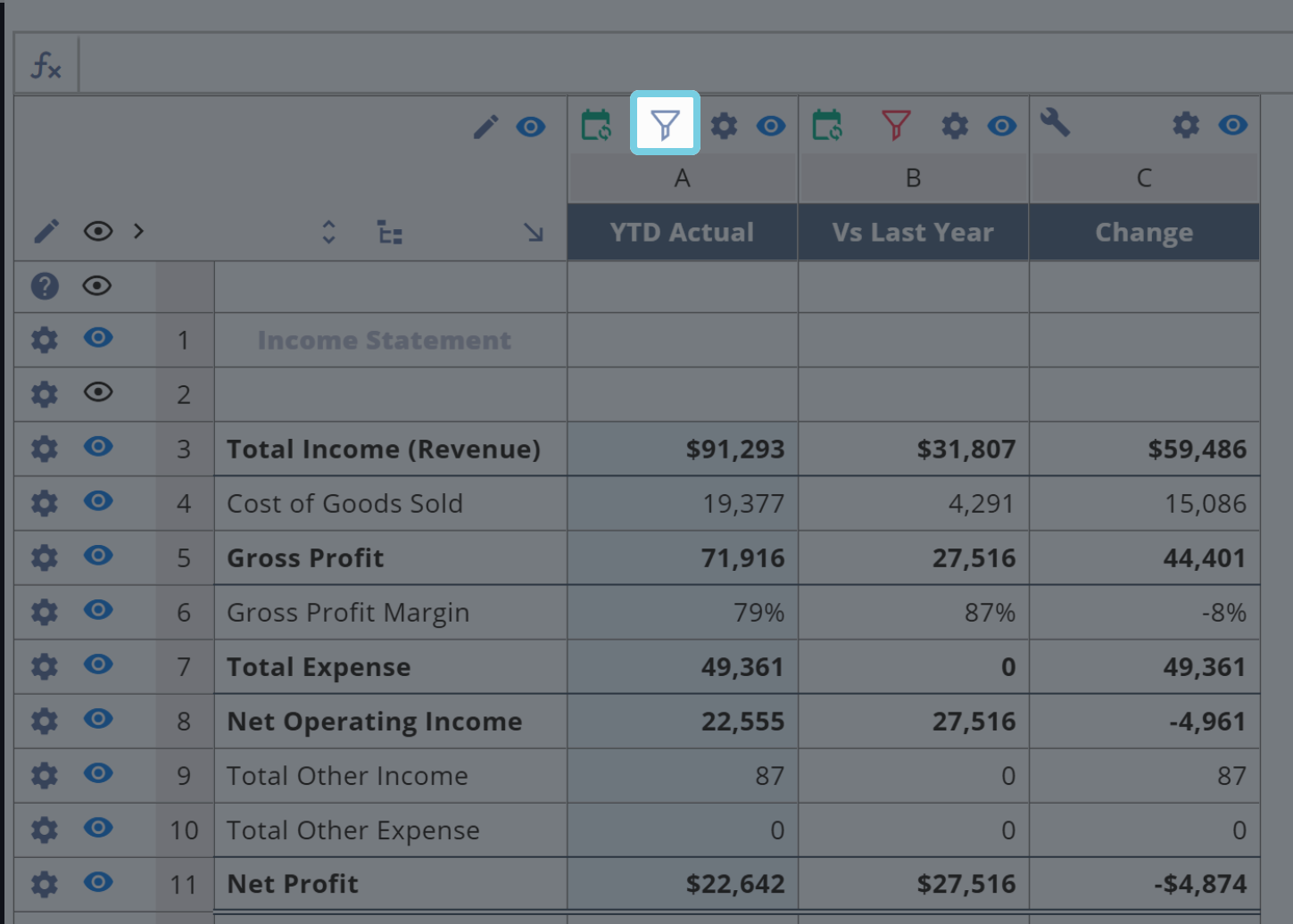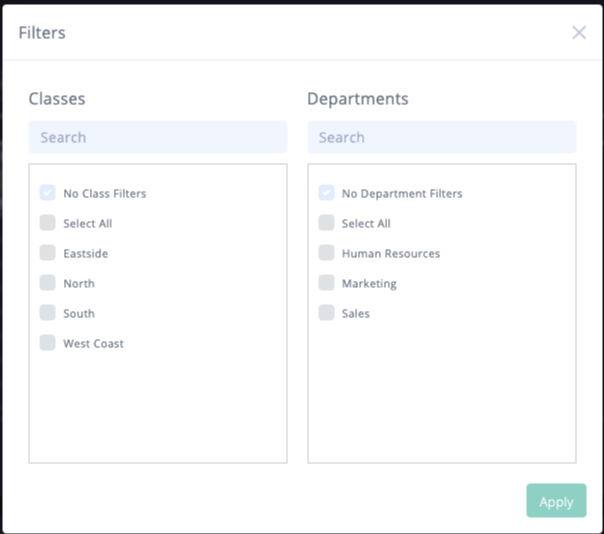 You can also filter a row by class by selecting the gear icon next to a row. This will override and filters applied to the columns for that row.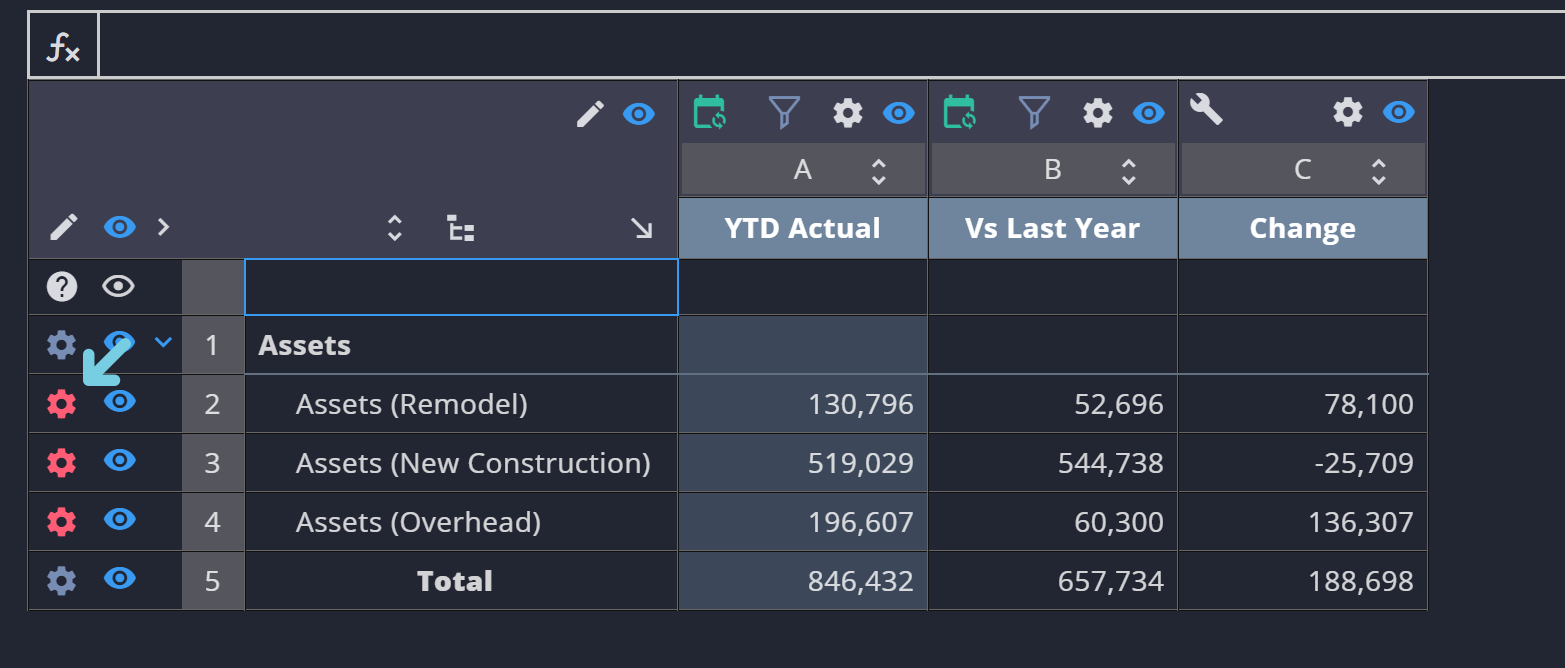 QuickBooks Desktop: Turning on Classes/Departments
In order to sync Class data in QuickBooks Desktop, you need to make sure the settings within the Desktop Connector have Classes turned on. This Desktop Connector is downloaded and run on your computer and is used for syncing all of your desktop companies.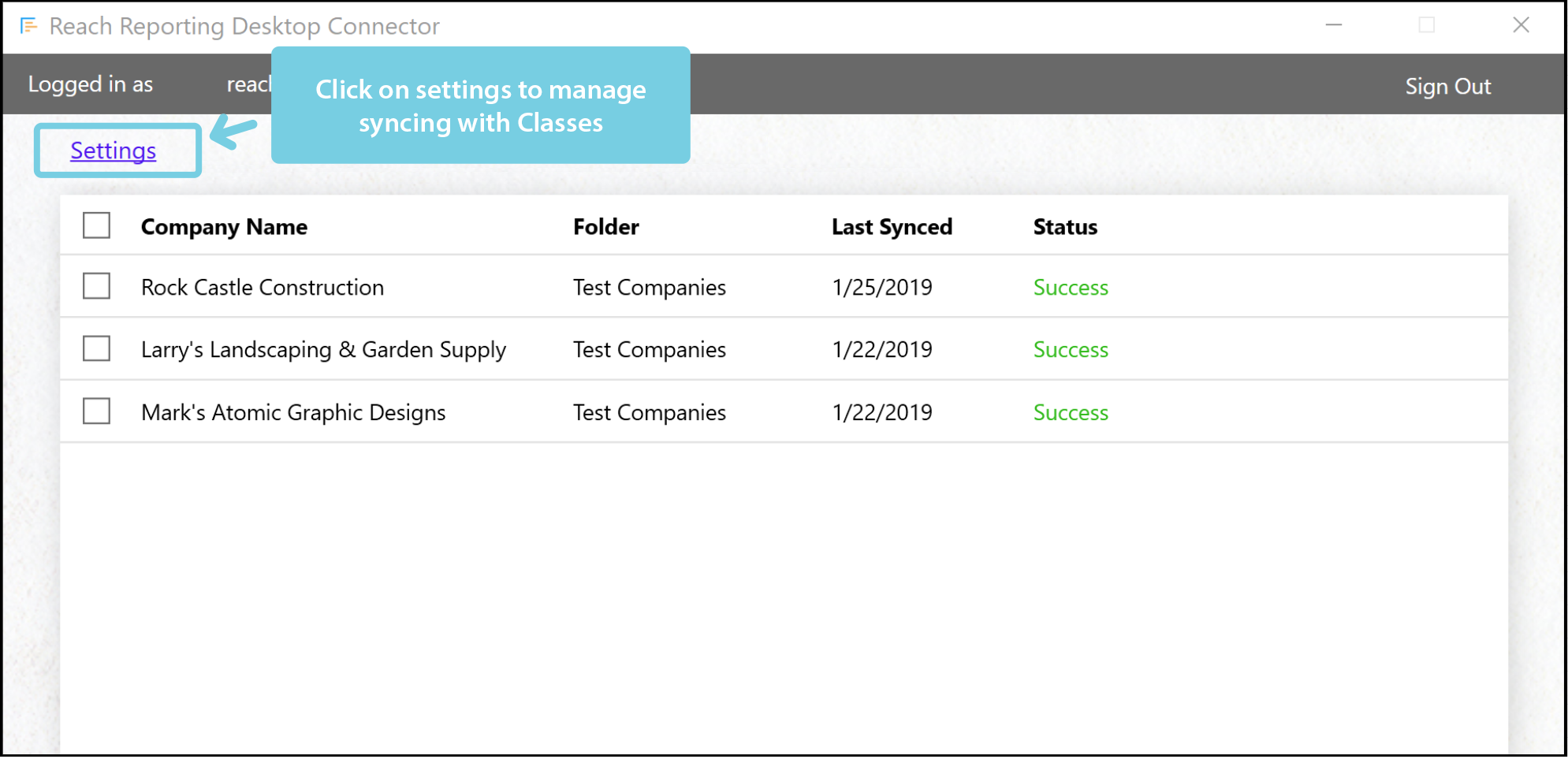 Once you turn on these settings, you can re-sync your company. Syncing classes is turned off by default because it takes much more time depending on the number of classes that are being used in your company file.
To set up a filter override that can be used on a dashboard and also in a report for quick changing- see http://help.reachreporting.com/en/articles/3948857-display-options-class-dept-filter-override
Did this answer your question?